Reports: Suns' Bender to have ankle surgery, season in jeopardy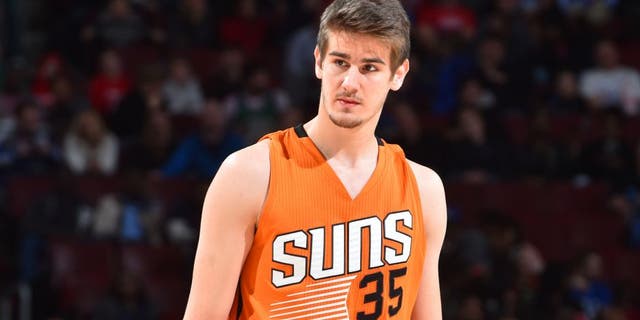 Suns rookie Dragan Bender will have surgery today to repair his injured right ankle, which puts the rest of his rookie season in jeopardy.
Initial reports Wednesday morning stated Bender will miss the rest of the season, but subsequent reports said a return this year is possible and that a timetable is yet unknown.
Bender missed seven of the Suns' past eight games with what the team called an ankle contusion. The No. 4 pick in last summer's draft, Bender last played Feb. 1 against the Clippers and Jan. 22 before that.
Bender averaged 3.2 points, and 2.2 rebounds, shooting 37.1 percent from the field, and playing 12.7 minutes per game in 38 games.