Report: Travis Kelce left Chiefs practice with leg injury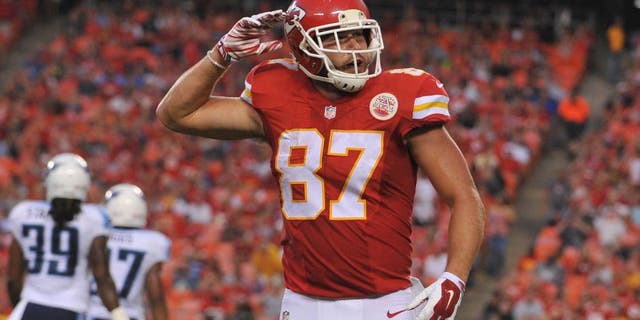 NEWYou can now listen to Fox News articles!
It'll be tough for Travis Kelce to evolve into an elite tight end on one good leg.
That's exactly what the freakishy athletic Kelce might be tasked with, however.
https://twitter.com/adamteicher/status/638447355948240896?ref_src=twsrc%5Etfw
The Chiefs won't update Kelce's condition until Tuesday. But NFL Media Insider Ian Rapoport shared some positive news for fans on Monday night.
https://twitter.com/RapSheet/status/638479122856083456?ref_src=twsrc%5Etfw
Here's hoping Rapoport is right. If he's not, losing Kelce could seriously damage the Chiefs' chances at reclaiming the AFC West.