Report: Titans to interview Mularkey on Monday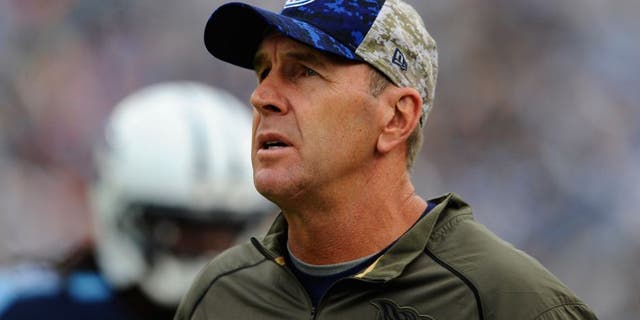 NEWYou can now listen to Fox News articles!
The Tennessee Titans will start their head coaching search this week by meeting with the man who helped guide the team the final nine weeks of the 2015 season.
Via the Tennesseean, the Titans will meet with Mike Mularkey on Thursday. Mularkey led Tennessee to a 2-7 record after taking over for Ken Whisenhunt on Nov. 3.
Mularkey, who was Tennessee's assistant head coach before being elevated to replace Whisenhunt, is 18-39 as an NFL head coach. In addition to his stint with the Titans, he spent two seasons as head coach with the Buffalo Bills and one year as coach of the Jacksonville Jaguars.
In addition to searching for a head coach, the Titans are still continuing to interview candidates for the team's vacant general manager position.
On Monday, Tennessee officials met with Kansas City Chiefs director of football operations Chris Ballard.