Report: Texans CB Johnson undergoes foot surgery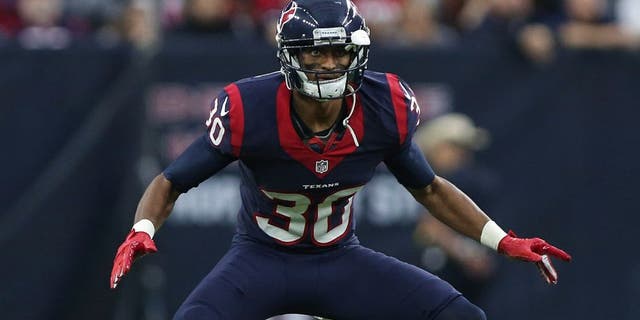 NEWYou can now listen to Fox News articles!
Houston Texans rookie cornerback Kevin Johnson had surgery Wednesday to repair a stress fracture in his foot, according to a report.
Via Aaron Wilson of the Houston Chronicle, Johnson was operated on by orthopedic surgeon and and Carolina Panthers team doctor Dr. Robert Anderson in Charlotte.
The 16th overall pick in the 215 NFL Draft, Johnson played through the injury the last month of the season. Johnson is also set to have surgery on the broken wrist that forced him out of the team's playoff loss to the Kansas City Chiefs next month as well.
Johnson appeared in all 16 regular season games in and made 10 starts, finishing with 54 tackles, nine passes defensed and an interception.
He's expected to recover from both surgeries in time for Houston's offseason workouts.