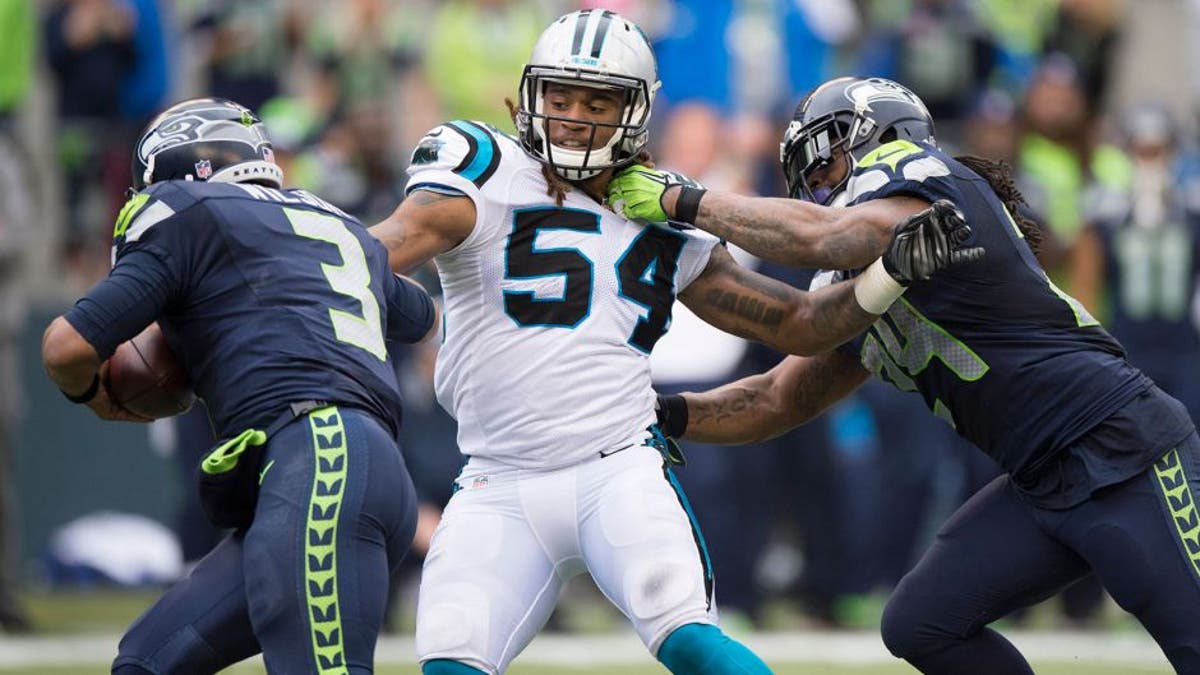 The Carolina Panthers are sitting pretty at 5-0, but it wasn't all good news as the team prepares for the Philadelphia Eagles in Week 7.
According to David Newton of ESPN, head coach Ron Rivera stated that outside linebacker Shaq Thompson will be out for "at least a week" after suffering a sprained left knee.
"It'll probably be at least a week, and then we'll see how he reacts to all the treatment," coach Ron Rivera told ESPN on Wednesday. "We were very fortunate. He is very fortunate that it wasn't as bad as it looked, thank goodness."
"If he can get the swelling down, the movement back, it would be a week, two weeks, three ... who knows," Rivera said. "I really couldn't give you a timetable. And it would be unfair to the kid to give him a timetable and create expectations."
This essentially means that the rookie is out at least this week, but he'll almost be on a week-by-week basis after that. The Panthers will likely turn to A.J. Klein to fill in, as Newton notes, who also stepped in when Luke Kuechly missed three games with a concussion.
MORE NEWS: Want stories delivered to you? Sign up for our NFL newsletters.