Report: Sacramento Kings to fire George Karl on Thursday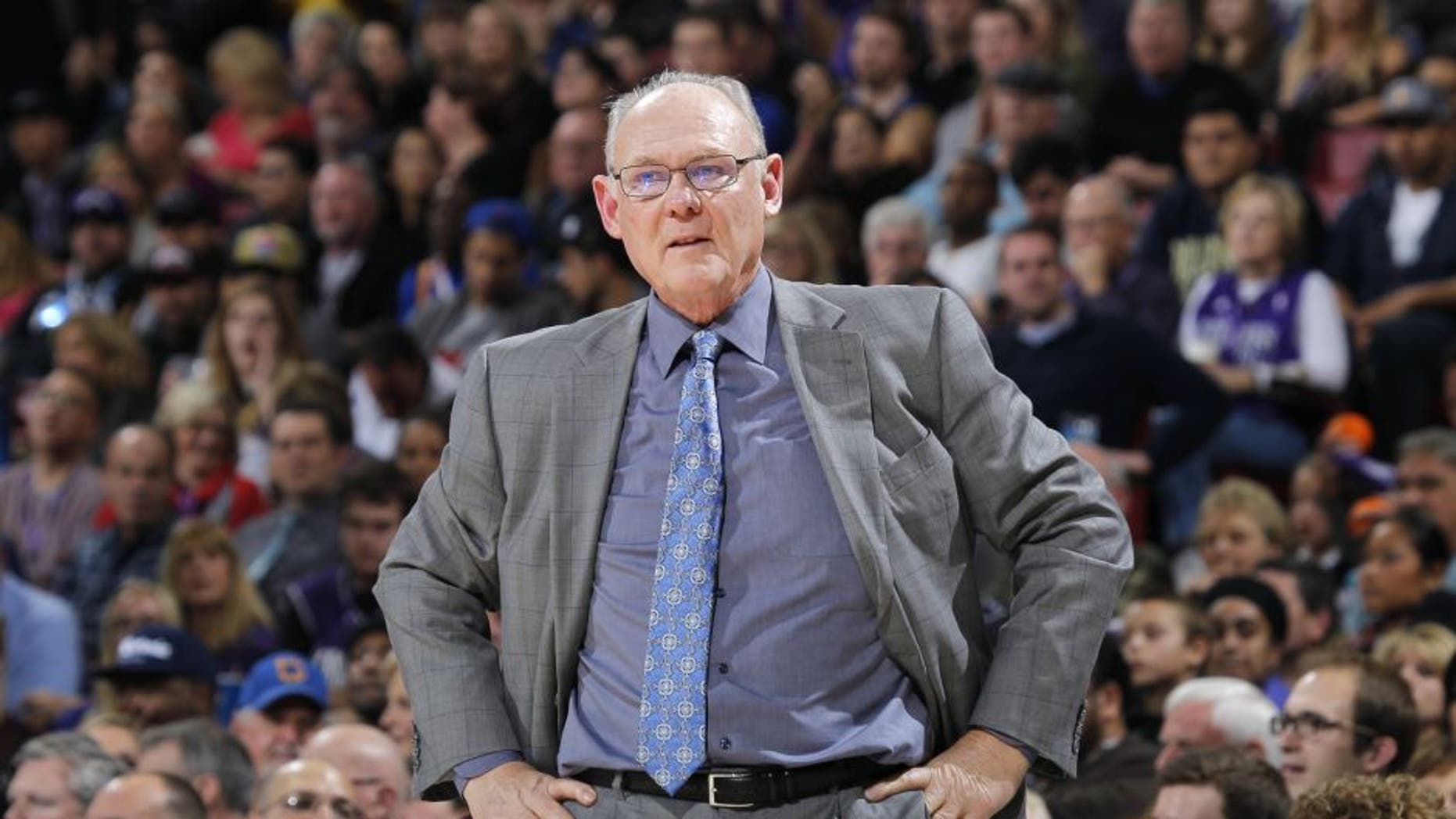 George Karl's stormy run as Sacramento Kings coach is about to come to an end, according to a report in the Sacramento Bee.
The Bee reports that several sources around the league have said the Kings will fire Karl on Thursday, after the season finale on the road against the Houston Rockets on Wednesday night.
Karl clashed with DeMarcus Cousins, the Kings' best player, and with general manager Vlade Divac throughout the season, and almost lost his job in February over his issues with the players.
After that episode, Divac fired one of Karl's top assistants and the there have reportedly been communication issues since. The latest, and possibly most telling, came when Divac reportedly didn't tell Karl he was keeping several of the team's top players home for the season-ending road trip, apparently to help protect their draft position. (The Kings currently have the eighth-worst record in the league, but their draft pick is only top-10 protected after a trade with the Cleveland Cavaliers in 2011.)
In November, Divac also butted heads with his coach when he refused to let Karl suspend Cousins after a heated locker room incident.
The Kings entered this season with talk of making the playoffs, but frustration betwee Karl and the players spilled over into the on-court product.
They've still managed to win 33 games -- the best they've done since the 2007-08 season -- but far from what some thought their potential could be.