Report: Reggie Bush to sue city of St. Louis for injury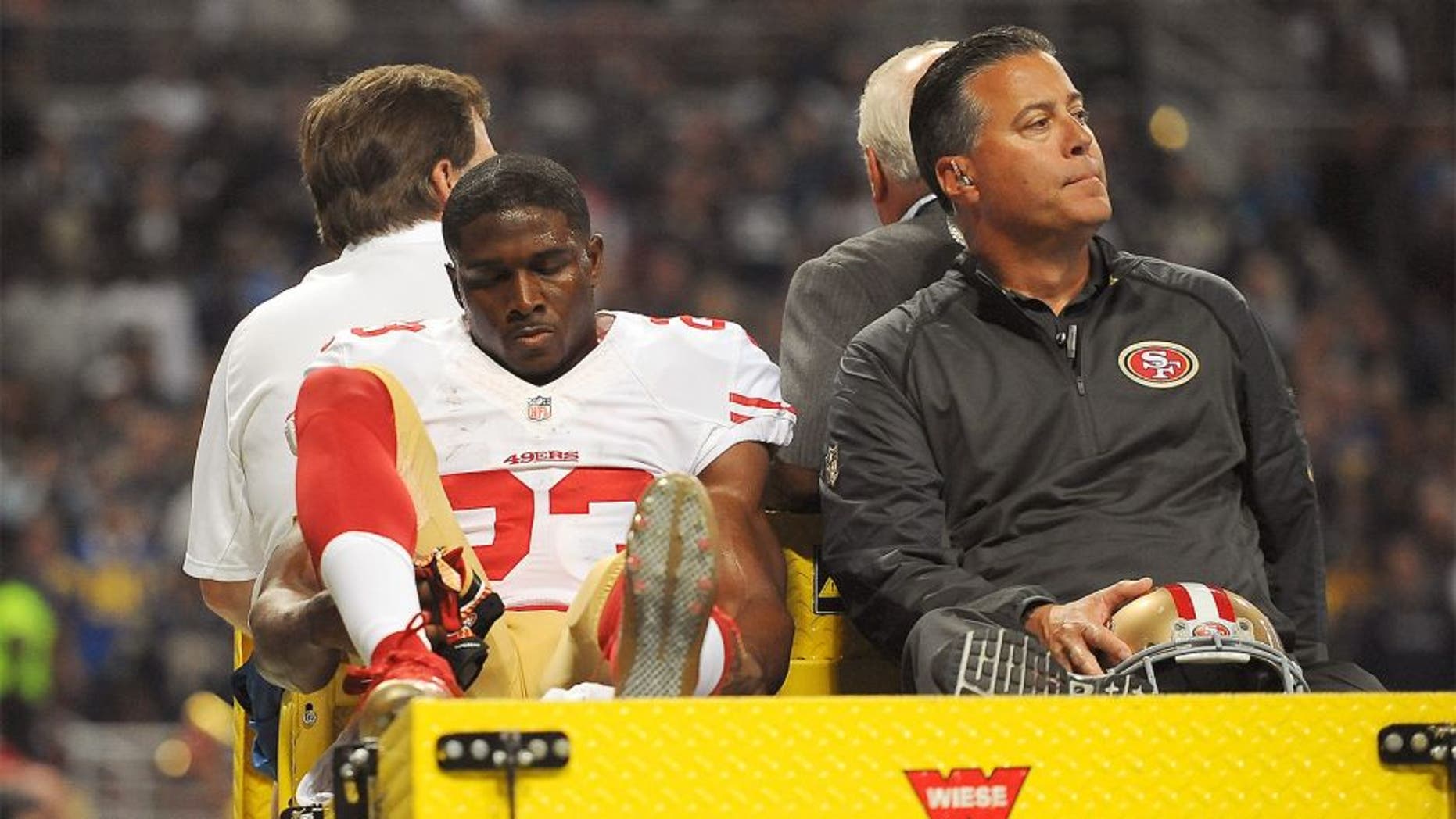 San Francisco 49ers running back Reggie Bush intends to sue the city of St. Louis after sustaining a season-ending injury in last week's game, according to CBS Sports.
Bush, who slipped and fell as he was pushed out of bounds on a punt return, suffered a potentially career-threatening knee injury.
Bush, 30, reportedly underwent surgery to repair a torn MCL last week. After signing with the 49ers this past offseason, Bush played sporadically in eight games.