Report: Patriots WR Edelman out 6-8 weeks after undergoing surgery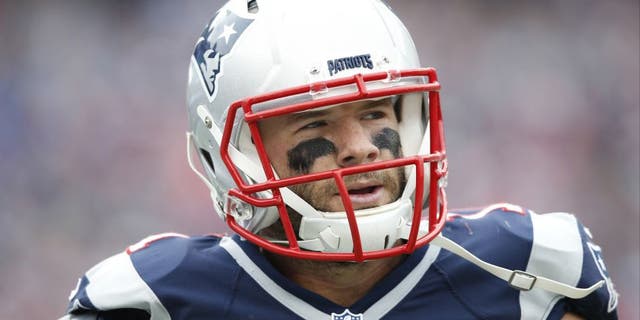 The Patriots will be without Julian Edelman for quite some time. Greg M. Cooper USA TODAY Sports
The New England Patriots suffered yet another colossal loss on offense Sunday. Wide receiver Julian Edelman broke a bone in his foot in the first quarter against the New York Giants and was unable to return, sidelining him indefinitely.
According to NFL Network's Albert Breer, Edelman underwent surgery on Monday to have a screw inserted into his foot. Following the procedure, Edelman is expected to be out six to eight weeks.
Edelman joins Dion Lewis and Nate Solder as key offensive players suffering long-term injuries for the Patriots. Lewis and Solder have been placed on injured reserve, ending their seasons, but Edelman is eligible to return upon recovering. The Patriots aren't expected to place him on injured reserve, which brings hope that he can come back for a postseason run.
That's not to say his injury isn't a huge setback for the Patriots' offense, though. Prior to the injury, Edelman had caught a team-high 61 catches and was second in receiving yards (692), only trailing Rob Gronkowski (806). Additionally, he found the end zone a career-high seven times.
It won't be easy to replace Edelman, as Tom Brady said, but Danny Amendola is a prime candidate to fill in for him. On Sunday, Amendola caught 10 passes for 79 yards and figures to take over as the Patriots' full-time slot receiver.
Aaron Dobson, Brandon LaFell, and Scott Chandler should all see their targets increase, as well, but they can't replace Edelman's cat-like quickness out of the slot. Not to mention, he was averaging 8.1 yards per punt return, putting him in the top-20 in that category. The Patriots have Brady and Gronkowski, but Edelman was one of the most important players to this offense.