Report: Mets sign lefty reliever Bastardo to two-year deal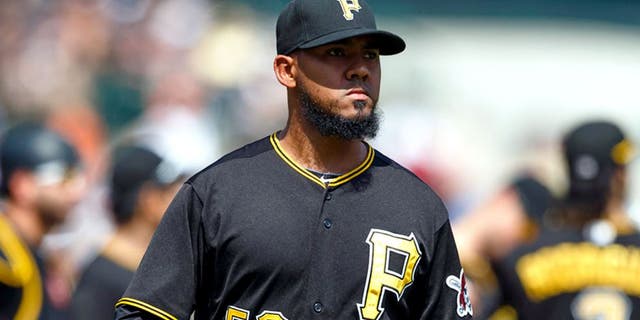 According to a report, the New York Mets have signed left-handed reliever Antonio Bastarto do a two-year deal:
The terms of the deal were later reported to be $12 million across those two seasons:
Bastardo, 30, was the top lefty reliever on the free agent market this offseason. In 2015, he appeared in 66 games, pitching to a 2.98 ERA, striking out 64 over 57 1/3 innings with the Pittsburgh Pirates.
Acquiring Bastardo gives the Mets two primary relievers -- along with Addison reed -- to set the table for Jeurys Familia in the ninth inning. He also gives the Mets four lefties in the pen, joining Jerry Blevins, Sean Gilmartin and Josh Edgin.
Bastardo owns a career 3.58 ERA across seven seasons in the big leagues, six of which coming from NL East rival Philadelphia.