Report: J.R. Smith, Cavs agree on 4-year deal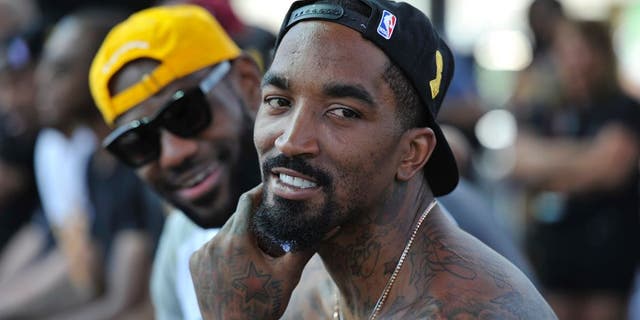 Guess who's back. Back again.
The shirtless wonder J.R. Smith and the Cleveland Cavaliers have agreed on a deal for four years worth $57 million keeping the Cavaliers championship nucleus intact.
With Smith's holdout running all the way through training camp, and a little over a week until the Cavaliers begin their defense of their championship signing the sharpshooting Smith was a top priority.
Not that signing Smith was a huge surprise. He has been seen out and around Cleveland from cheering on the Cleveland Indians during the ALDS with his--at that time--former teammates
To being honored at the Cleveland City Council for his charity work.
The popular Smith was a key contributor in the Cavaliers' run to the franchise's first championship winning over Cleveland fans' hearts with his incredible shot-making ability, tough defense and his penchant for going shirtless.