Report: Heat guarantee Hassan Whiteside's contract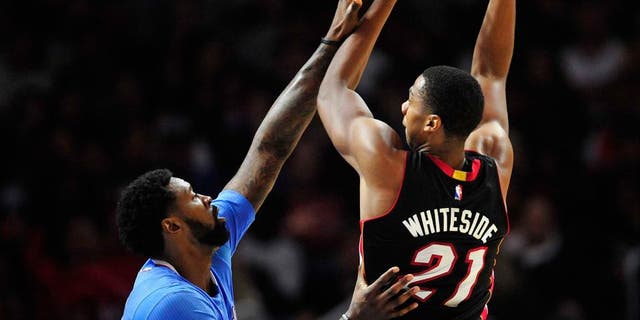 NEWYou can now listen to Fox News articles!
The Miami Heat have fully guaranteed center Hassan Whiteside's contact for next season, according to the Basketball Insiders.
The Heat had until Dec. 1 to make a decision on Whiteside's deal, but they made the easy choice and prevented any contract drama in training camp or the beginning of the season.
The move comes as no surprise, as Whiteside's $981,348 contract is perhaps the best value in the league. Athletic 7-footers who can finish in the paint and protect the rim are rare commodities, and it's possible Whiteside earns himself as max contract next summer if he performs the way he did in the second half of last season.
(h/t ProBasketballTalk)