Report: Falcons set to move Vic Beasley to the left side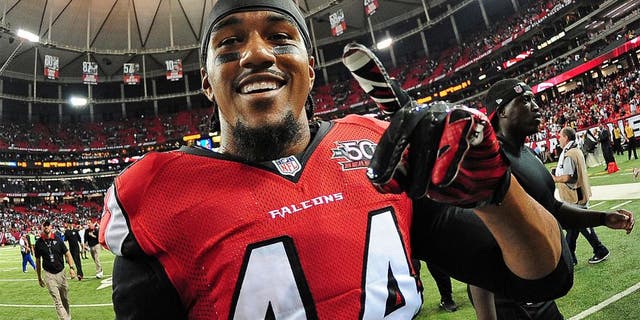 NEWYou can now listen to Fox News articles!
With the Atlanta Falcons currently sitting at No. 32 in the league in terms of sacks this season with just 10, it was obviously time for something to change.
Well, according to D. Orlando Ledbetter of The Atlanta Journal-Constitution, Dan Quinn and the Falcons defense will indeed be changing things up a bit. The first change? Moving rookie Vic Beasley to the left side of the defensive line in nickel pass rush defense.
"It won't be all of the time, but it will be some of the time," Falcons coach Dan Quinn told The Atlanta Journal-Constitution. "I like that package together. I wanted to just mix it up and try some different fronts and alignments to help bolster the rush."
As for Beasley's thoughts on the move, he was pretty excited about the opportunity to pair up with Jonathan Babineaux.
"I think it will be very beneficial," Beasley said. "Me and (Babineaux) have been working good together. It will just be interesting to see how things go in the game."
We'll likely find out right away if the change is going to help Atlanta's pass rush, but if it does, it could be a serious game changer for this team.
MORE NEWS: Want stories delivered to you? Sign up for our NFL newsletters.