Report: Falcons LB Brooks Reed will not go on short-term IR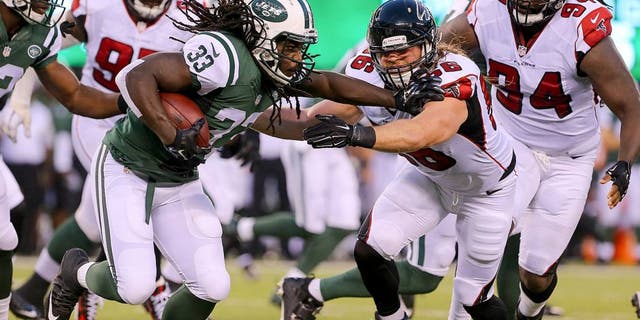 While the Atlanta Falcons were dealt some pretty rough news when it was reported that linebacker Brooks Reed had to undergo surgery on his injured groin, it may not be as bad as originally expected.
Yes, Reed will miss a fair amount of time, but Vaughn McClure of ESPN took to Twitter to break the semi-good news.
The fact that Reed will not be going on short-term IR is a good thing, as it means that there's likely optimism surrounding a somewhat quick return for Reed. Keep your fingers crossed heading into 2015, but the former Houston Texan will still be missing some amount of time.
(h/t @vxmcclure23)