Report: Falcons LB Brooks Reed undergoes surgery, will miss six weeks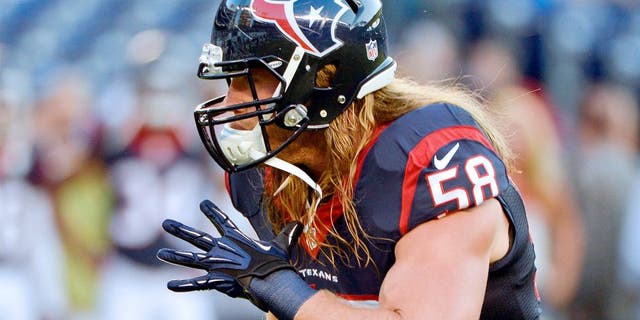 NEWYou can now listen to Fox News articles!
The Atlanta Falcons were dealt a pretty rough blow about free agent acquisition linebacker Brooks Reed. According to Ian Rapoport of NFL.com, the former Houston Texan underwent surgery on his injured groin, which will force him to miss six weeks.
Reed signed a five-year, $22.5 million deal with $9 million guaranteed this offseason , but we'll have to wait and see what he can bring to the Falcons defense for a few more weeks.
(h/t @RapSheet)