Report: Dolphins GM pushed owner Stephen Ross to hire Dan Quinn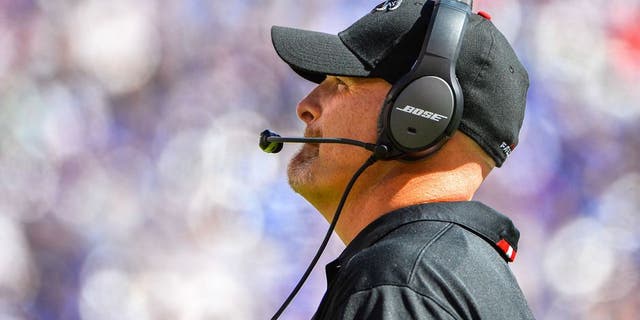 NEWYou can now listen to Fox News articles!
The Miami Dolphins ended Joe Philbin's tenure with the team this season, giving way to Dan Campbell as the interim head coach. Philbin was on the hot seat for some time, with his poor 1-3 start to this season being the final straw.
In the offseason, the Dolphins had the chance to hire Dan Quinn -- the former defensive coordinator for the Seattle Seahawks. In the end, Quinn joined the Atlanta Falcons as their head coach and has since led them to a 5-0 start.
Quinn's name didn't go without consideration in Miami, though. According to Jason La Canfora of CBS Sports, Dolphins general manager Mike Tannenbaum lobbied owner Stephen Ross to hire Quinn in the offseason. The Dolphins never pursued or called Quinn as "any pursuit of him was rendered moot by the owner," according to La Canfora.
Now, the Dolphins are somewhat of a mess and have made several changes to the coaching staff, including the firing of defensive coordinator Kevin Coyle. At the very least, Quinn would have brought toughness from Seattle's defense to Miami's, which greatly lacks it. That's not to say Quinn would have the Dolphins sitting at 3-1 or 4-0, but he likely would have changed the culture and intensity on the field.
MORE NEWS: Want stories delivered to you? Sign up for our NFL newsletters.