Report: Dodgers' managerial search down to two candidates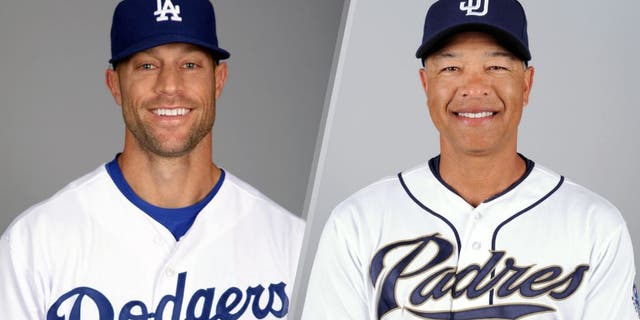 Gabe Kapler (left) and Dave Roberts are reportedly the two candidates remaining in the Dodgers' managerial search. Jason Wise, Ron Vesely Getty Images
The Los Angeles Dodgers are reportedly very close to selecting a manager to replace Don Mattingly.
According to ESPN, the Dodgers are conducting a second round of interviews with two candidates, Gabe Kapler and Dave Roberts, out of the three candidates most recently rumored to remain in contention for the position.
The other candidate who was previously said to still be in contention was former San Diego Padres manager Bud Black, whom has now apparently been eliminated from the pack.
While both Kapler and Roberts played in the majors, neither one of them has prior managerial experience at the major-league level (Roberts very briefly served as interim manager of the Padres after they fired Black in 2015).
From the moment Mattingly and the Dodgers mutually parted ways after a disappointing conclusion to the 2015 postseason, Kapler has been rumored to be the frontrunner for the position.
However, Roberts reportedly blew the Dodgers out of the water during his interview and has been considered a strong candidate for the position since then.
ESPN reports that the Dodgers are expected to make a decision on their next manager on Friday or Saturday.