Report: Cowboys have already eclipsed last season's jersey sales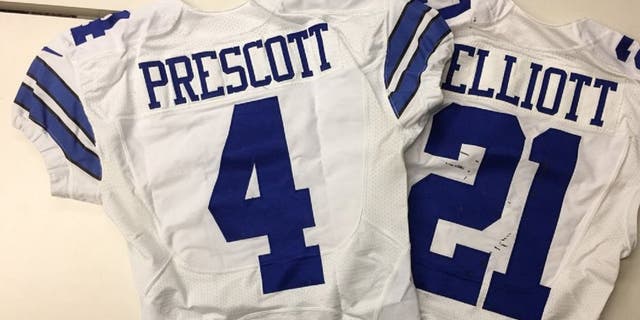 Dak Prescott and Ezekiel Elliott have made a major impact on the field for the 4-1 Dallas Cowboys, and it appears the rookie duo has also had a positive effect off of it, too.
Cowboys team spokesman Rich Dalrymple told ESPN on Thursday that the team has already surpassed its jersey sales figures from a year ago, thanks in large part to Elliott and Prescott.
Elliott and Prescott have been among the leaders in jersey sales this season and for good reason. Elliott leads the NFL in rushing yards and attempts, and Prescott has yet to throw his first career interception.
The Cowboys are the only team in the league that acts as the wholesaler for their apparel, allowing them to earn more money on jerseys sold on their website and team store.
One thing's for sure so far this season: Dallas can do no wrong.