Report: Broncos don't expect Eagles to trade Sam Bradford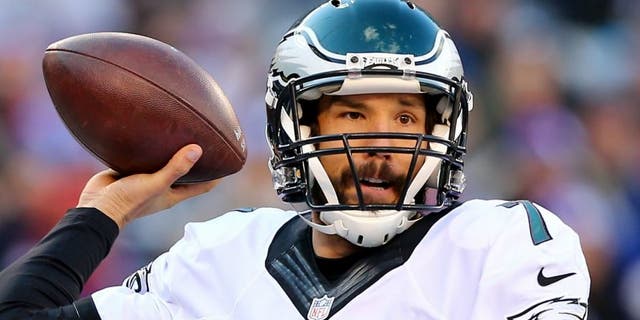 The Denver Broncos might be back to square one in their QB search, just hours after they reportedly explored a trade for Sam Bradford.
The Super Bowl champions now don't expect the Philadelphia Eagles to trade Bradford, according to ESPN.
Of course, plenty still could happen to entice the Eagles to move Bradford, who is seeking a trade after the team acquired the second overall draft pick in Thursday's first round. Philadelphia is expected to draft a QB -- either Jared Goff or Carson Wentz -- with that pick. Bradford, who just signed a two-year, $35 million extension with the Eagles in March, isn't thrilled with the idea of a franchise QB joining the roster.
Since Bradford's trade demands went public, Eagles executive vice president of football operations Howie Roseman has reiterated that he doesn't plan to deal Bradford and that he considers him the team's starting QB.
As for Denver, it also has made a well-documented run at San Francisco 49ers QB Colin Kaepernick this offseason, though that deal also stalled. Mark Sanchez, acquired from the Eagles in March, currently sits atop the depth chart. But the Broncos also have been linked to free agent Brian Hoyer and the Cleveland Browns' Josh McCown, among others.