Report: Barring setback, Dolphins LT Albert to be ready for Week 1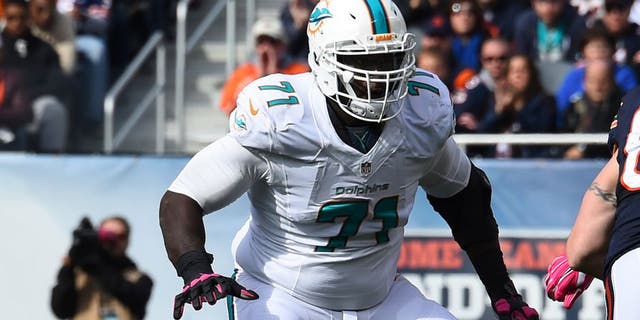 Miami Dolphins left tackle Branden Albert is coming off of a torn ACL suffered last season, which has left the team with a big question mark on the left side of the offensive line all offseason.
Fortunately, it sounds like Albert will be ready to go in Week 1. According to Armando Salguero of the Miami Herald, that's the plan for Albert, so long as there's no major setback.
Albert's timetable has been pegged as anywhere from Week 1 to Week 3, but it sounds like the regular season opener is the plan as of now. That is a big boost for a struggling offensive line in Miami that has question marks everywhere. Albert will start alongside Dallas Thomas, Jamil Douglas, Mike Pouncey, and likely Ja'Waun James on the offensive line.
Ryan Tannehill has found himself on his back far too often in the past two seasons, having been sacked 104 times in that time period. Barring a setback, Tannehill's blindside should be protected in Week 1.
(h/t Armando Salguero)