Report: A-Rod's inner circle outed teammate, Braun in PED scandal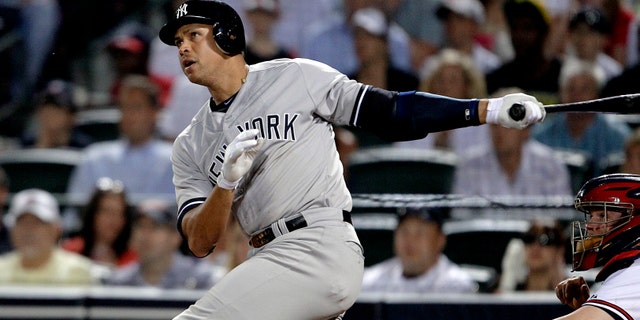 New York Yankee third baseman Alex Rodriguez's inner circle leaked unredacted documents to Yahoo! Sports that implicated Brewers All-Star Ryan Braun and fellow Yankee Francisco Cervelli as players in the doping scandal, according to a report.
CBS' "60 Minutes" reports that the players' names were leaked back in February shortly after The Miami New Times ran a story about Rodriguez's use of performance enhancers. The Times' report prompted an investigation by MLB.
Rodriguez's lawyer told "60 Minutes" that the allegations about the leak are untrue and just "another attempt to harm Alex—this time by driving a wedge between Alex and other players in the game."
Rodriguez was among 13 players suspended by MLB following an investigation into Biogenesis of America. Rodriguez has appealed the ruling while the other 12 players accepted 50-game suspensions for their connection to the now-closed South Florida anti-aging clinic accused of supplying performance- enhancing substances.
By appealing, Rodriguez is eligible to play until his case is heard by arbitrator Fredric Horowitz, though a final decision could conceivably not come until after the World Series.
Braun's 65-game suspension last month and previous punishments bring to 18 the total number of players disciplined for their relationship to the clinic.
Click for more from CBSNews.com.