Remembering Jason Leffler on third anniversary of his death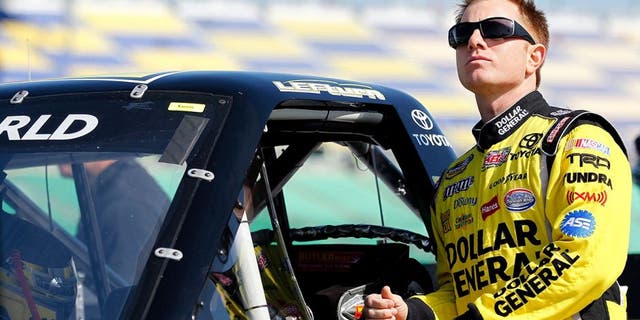 NEWYou can now listen to Fox News articles!
June 12 marks the third anniversary of the death of former NASCAR racer Jason Leffler, who was killed in a sprint car accident at Bridgeport (N.J.) Speedway.
Leffler won three consecutive USAC Midget championships from 1997-99 before following mentor Tony Stewart's path into NASCAR.
A native of Long Beach, Calif., Leffler made 423 starts in NASCAR's three national series, winning two NASCAR XFINITY Series races and one NASCAR Camping World Truck Series event in a career that began in 1999. He also made three IndyCar Series starts, finishing 17th in the 2000 Indianapolis 500.
We here at FOXSports.com send out our thoughts and prayers to the family, friends and fans of the late racer.