Regan Smith to fill in for Aric Almirola in No. 43 at Coca-Cola 600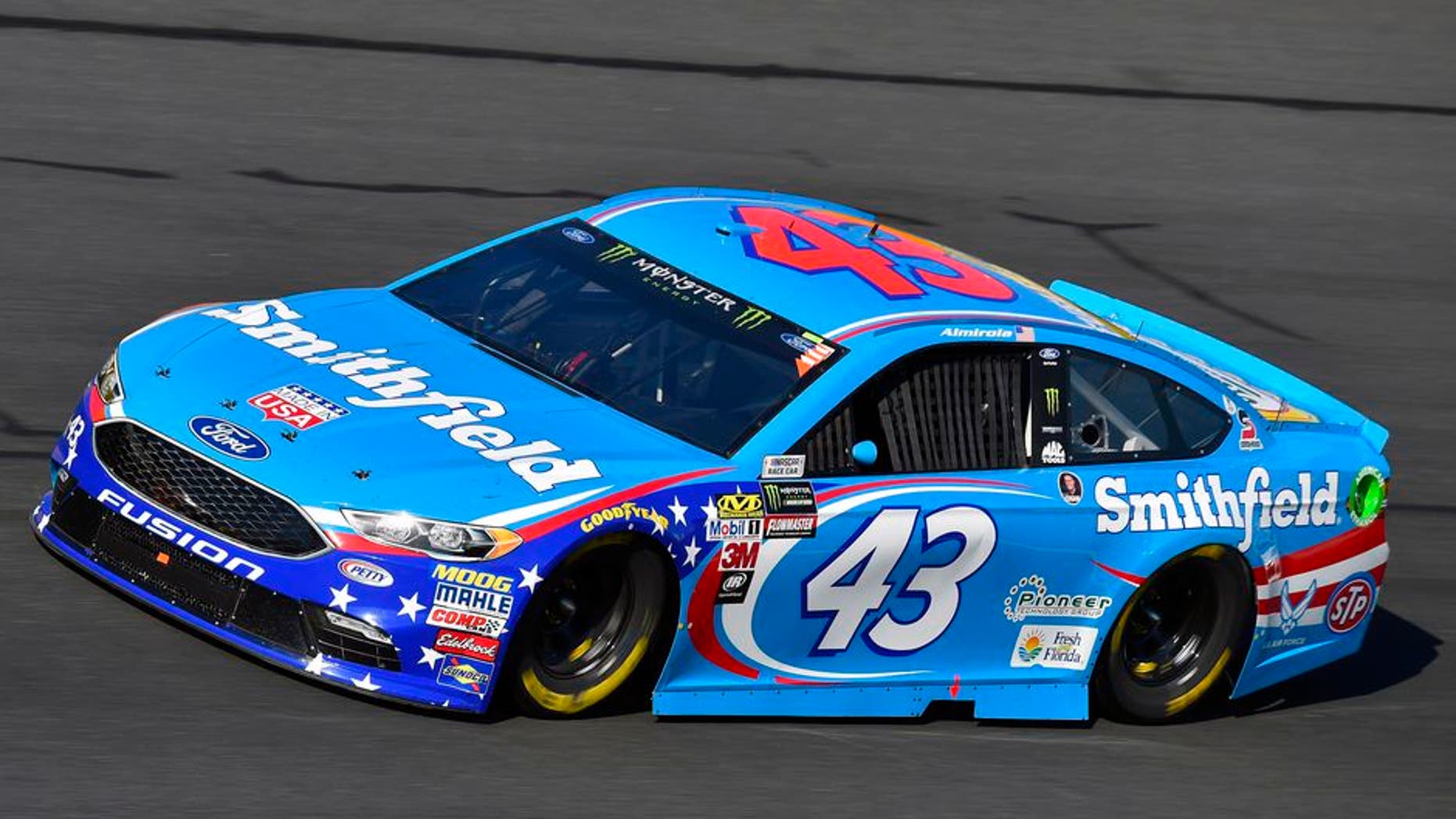 Regan Smith will be back in the No. 43 Richard Petty Motorsports Ford this weekend at Charlotte Motor Speedway, the organization announced Wednesday afternoon.
Smith will fill in once again for the injured Aric Almirola after driving the No. 43 in last weekend's Monster Energy Open at Charlotte.
Almirola is currently recovering from a compression fracture of his T5 vertebra following a horrific crash in the May 13 Go Bowling 400 at Kansas Speedway. During a press conference May 19 at Charlotte, Almirola said doctors are estimating that it would take 8-12 weeks tofully recover.
Smith has 11 Monster Energy NASCAR Cup Series starts at the 1.5-mile oval, including a best finish of eighth in the 2011 Coke 600.
The team will also bring a special U.S. Air Force-sponsored car to the track this weekend for the Memorial Day classic:
As part of the "600 Miles of Remembrance," the No. 43 team will pay tribute to Air Force Senior Airman Forester of Haleyville, Alabama.
Forester joined the military shortly after the September 11 attacks to fight terrorism. Forester was fatally wounded during combat on Sept. 29, 2010. He was posthumously awarded the Silver Star for his actions during that battle, and the Purple Heart for paying the ultimate price for freedom.
Per the team'spress release, "Further information regarding the driver of the No. 43 Ford following Sunday's Coca-Cola 600 will be announced next week."