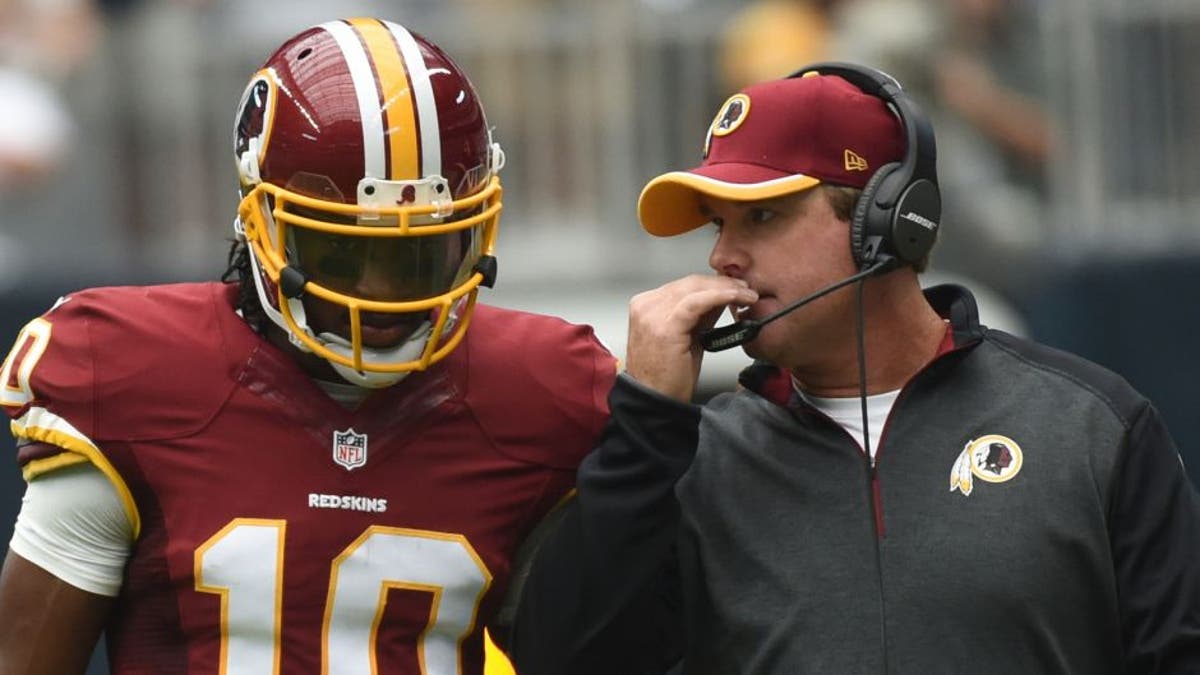 Washington Redskins quarterback Robert Griffin III's night ended abruptly in the second quarter of Thursday night's preseason game against the Detroit Lions.
Teammates surrounded Griffin as he laid on the ground for more than three minutes.
Griffin was evaluated for a stinger and concussion, the team announced shortly after.
The concern, however, might not necessarily be Griffin's preseason injury, but if he will be able to last the entirety of a 16-game season.
Griffin, who was hit six times and sacked twice, struggled to have any time in the pocket in the two series he piloted.