Redskins' Dashon Goldson eager to play his former team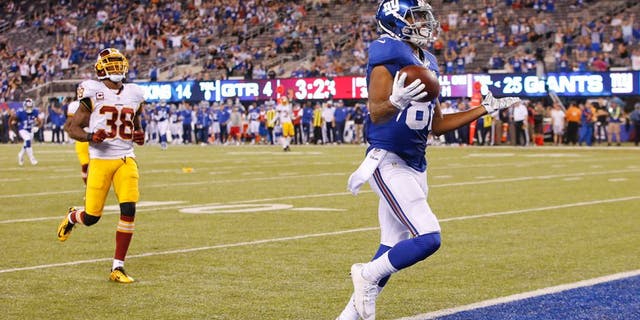 Dashon Goldson (38) has struggled in pass coverage in 2015, but he has a little extra motivation for the Redskins' Week 7 game. AP Photo
The Tampa Bay Buccaneers handed Dashon Goldson one of the largest contracts in NFL history for a safety, and two seasons later they pawned him off to the Washington Redskins for pennies on the dollar. Earlier this week, Goldson told Redskins reporters that "it means everything to play against them," per Redskins.com.
Later in the interview, Goldson tried to play this matchup off as any other game, but he couldn't keep a straight face, per Redskins reporter Stephen Czarda.
"They're on the schedule," Goldson said. "I'm going to approach this like another game. It'll be good to go out there and just go live against some guys that I had to practice against all the time. I'm familiar with a lot of them. That being said, I'm just excited to go out there and play."
Goldson has been flagged for several unnecessary roughness penalties in the past, and although he has worked on changing his tackle point, the Redskins need to make sure he can keep his emotions in check against his former squad.