Redshirt freshman quarterback Luke Falk shines in relief of Connor Halliday at Washington St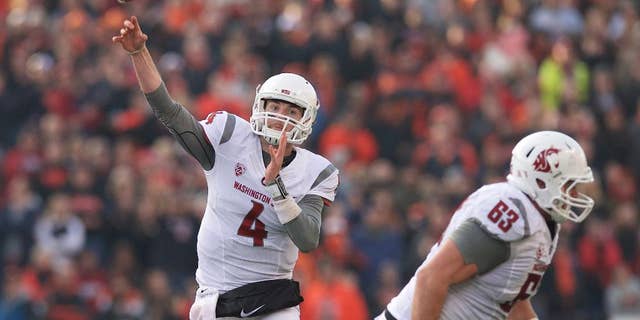 SPOKANE, Wash. – Washington State quarterback Luke Falk isn't Connor Halliday but he did a pretty fair imitation in his first career start.
Falk threw for 471 yards and five touchdowns without an interception as the Cougars beat Oregon State 39-32 on Saturday, earning the former walk-on Pac-12 offensive player of the week honors and providing a bright spot for Washington State.
This after throwing for 370 yards and two touchdowns two weeks ago against Southern California after taking over for Halliday, whose college career ended with a broken ankle suffered in that loss.
Falk said that he said a prayer after watching Halliday writhe on the ground before going into the game in relief.