Reds owner on manager: 'We're not making a change this year'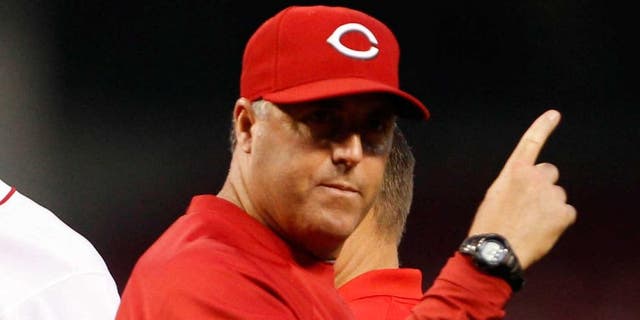 It's been a miserable season for the Cincinnati Reds. They've lost a lot and gutted a veteran pitching staff at the trade deadline.
Everybody is frustrated and that includes owner Bob Castellini. But is he frustrated enough to make manager Bryan Price the fall guy?
""Bryan is our manager," Castellini told John Fay of the Cincinnati Enquirer. "We're not making a change this year."
Price and general manager Walt Jocketty each have another year left on their contracts.
"You look at everything after the season," Castellini told Fay. "But that's not something we're going to get into now. Bryan's our manager."
That's at least a vote of confidence until this season comes to a close. Castellini signed off on the rebuilding process as the Reds head to a second consecutive losing season after making the postseason in 2010, 2012 and 2013.
The owner expressed optimism that the Reds can return to playoff contention next season despite the roster skakeup that left it with a young and inexperienced pitching staff.
At least for now, Price remains the manager.
(h/t Cincinnati Enquirer)