Reds 'listening on everybody' in the trade market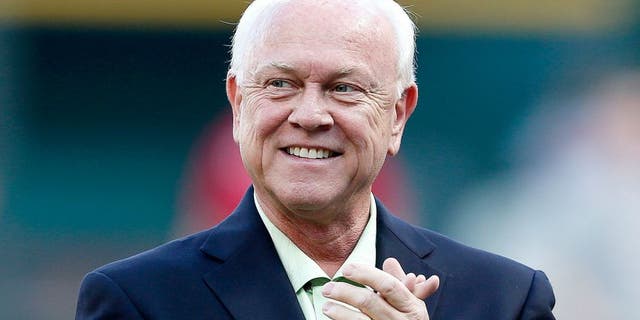 The Reds are apparently committed to a full rebuild. Joe Robbins Getty Images
During the 2015 season, the Cincinnati Reds were hesitant to trade their most valuable assets.
Even though the team was in last place, it took them a while to pull the trigger on a trade for Johnny Cueto, but they held on to Jay Bruce, Aroldis Chapman and Brandon Phillips, just to name a few.
It seems as though they've scrapped that idea and are in full-on rebuild mode.
"We're listening on everybody and there's been interest in certain players," Reds president of baseball operations Walt Jocketty said Wednesday via MLB.com. "I'm not going to identify who. We're willing to listen, and I think we have to in our situation. We're not going to trade guys just for the purpose of trading them. We have to make sure we get the right value to build this team into a contending club for the next couple years."
The Reds finished the season 64-98, but are just two seasons removed from a 90-win season in 2013 -- the team won 97 games in 2012.
Jocketty also noted that he's aiming for a quick rebuild.
"Basically, we tell clubs we're looking for players who are either Major League ready now, zero to three-year type players, or guys who could play at Triple-A, maybe Double-A who will be ready in '17 and '18," Jocketty said. "We're not looking for guys necessarily that are way [lower in an organization]. We have a lot of guys like that now. We may end up getting some guys like that, but the focus will be on guys who are closer to being ready."
In addition to Chapman, Phillips and Bruce mentioned previously, the Reds could also look to trade Joey Votto, an MVP finalist this season. Phillips and Votto represent a more challenging option, however, as each have full no-trade clauses.
MORE MLB: Want stories delivered to you? Sign up for our MLB newsletters.