Red Sox offseason preview: The Pablo and Hanley dilemma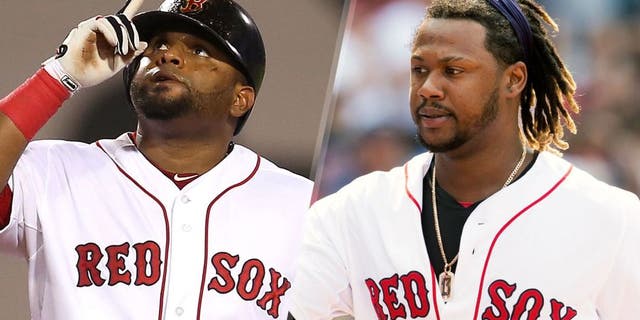 NEWYou can now listen to Fox News articles!
After back-to-back last place finishes in the AL East, the Boston Red Sox reshaped their front office by hiring Dave Dombrowski as president of baseball operations and promoting Mike Hazen to general manager (after previous general manager Ben Cherington resigned following Dombroski's arrival).
Although the Red Sox failed to meet their sky-high expectations this season, Dombrowski inherits a team that can go worst-to-first with a few minor tweaks. Three things the Red Sox need to address this offseason:
1. Acquire a frontline starter. Dombrowski hasn't been shy about his desire to acquire an ace, and he might not get a better chance than this offseason. The free-agent market is loaded and features some of the most sought-after names in recent memory. David Price, Jordan Zimmermann, Johnny Cueto and (maybe) Zack Greinke comprise the top tier, with Jeff Samardzija, Doug Fister, Scott Kazmir and Mike Leake in the second tier, among many more. If there was ever a time to build a rotation by spending, it's this winter.
The Red Sox could also look to the trade market to fill this need. They have some young arms they could deal, as well as two young catchers in Blake Swihart and Christian Vazquez who could make premier trade chips. Of course, Hanley Ramirez and Pablo Sandoval both struggled in their first season in Boston, and the team could look to move one or both of them (more on that later).
2. Assemble a bullpen. Closer Koji Uehara returns in 2016, but he does so at the age of 41. Even if he makes a full recovery from a fracture in his wrist suffered in August, the Sox might be better off shifting him to the eighth inning and acquiring a ninth-inning power arm to pair with him. While the free-agent market is slim on closers, Boston could look to deal from its depth. Should the rebuilding Cincinnati Reds decide to deal Aroldis Chapman, the Red Sox would be an intriguing destination.
3. Figure out what to do with Pablo and Hanley. Obviously, this is the most complicated issue. Sandoval had a down year at the plate, hitting .249 with 10 home runs and 47 RBI while struggling with his conditioning. Hanley is making his second position change this offseason as he transitions from outfielder to first base. He was also shut down in September to rest his shoulder, and he rehabbed from his home in Florida. Red Sox fans probably would be happy to see Sandoval and Ramirez moved to different teams, but their poor years at the plate, injury histories, salaries and defensive questions (Sandoval might be better as a DH) will make both players tough to move. Dombrowski and Hazen will have their hands full here.
It has been a roller-coaster ride for the Red Sox, who went from worst-to-first in 2013, then back to worst the past two seasons. With up-and-coming superstars in Xander Bogaerts, Mookie Betts and Swihart paired with veterans in Dustin Pedroia and David Ortiz, don't be surprised if Boston is on top of the AL East again in 2016.