Recovering from knife attack, Petra Kvitova back at practice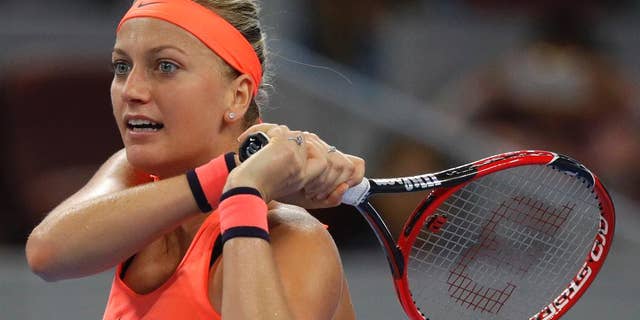 Two-time Wimbledon champion Petra Kvitova is back at practice, less than six months after being attacked by a knife-wielding intruder.
Kvitova posted a photo on Instagram on Tuesday showing herself swinging a tennis racket .
She included the message: "I hope this picture makes you as happy as it makes me! I am in Monaco and guess what? I'm back on the tennis court, hitting with some proper balls. ..."
Kvitova has missed all season so far while recovering from surgery on her left, racket-holding hand in December. She was injured during an attack at her home in the Czech Republic.
She said last month that she was signing up for the French Open, which begins May 28, in hopes of being able to compete but she wasn't sure whether she would be ready.
Kvitova was the Wimbledon champion in 2011 and 2014. She climbed as high as No. 2 in the WTA rankings.