Razorbacks to wear chrome helmets for the Liberty Bowl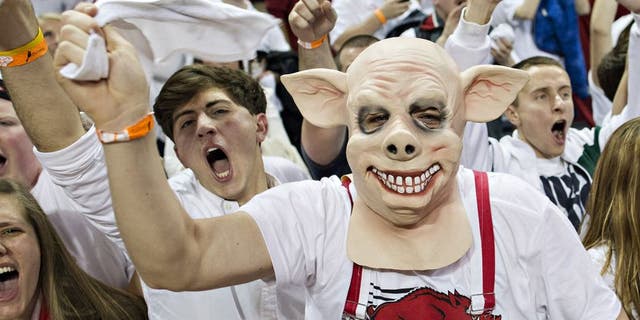 Looking to add some fire to the Liberty Bowl matchup against head coach Bill Snyder and Kansas State, Arkansas plans to wear alternate helmets Saturday. The Razorback lids will have some extra shine to them in Memphis.
Check out the shiniest Arkansas helmets ever created:
Arkansas head coach Bret Bielema cleary approves of the selection:
While the helmet selection won't help win the game for the Razorbacks, they should bring at least some level of hype to the players and fans who made the trip to Tennessee to watch the Hogs finish the season strong.