Rays' Steven Souza can't help but laugh at himself after completely missing fly ball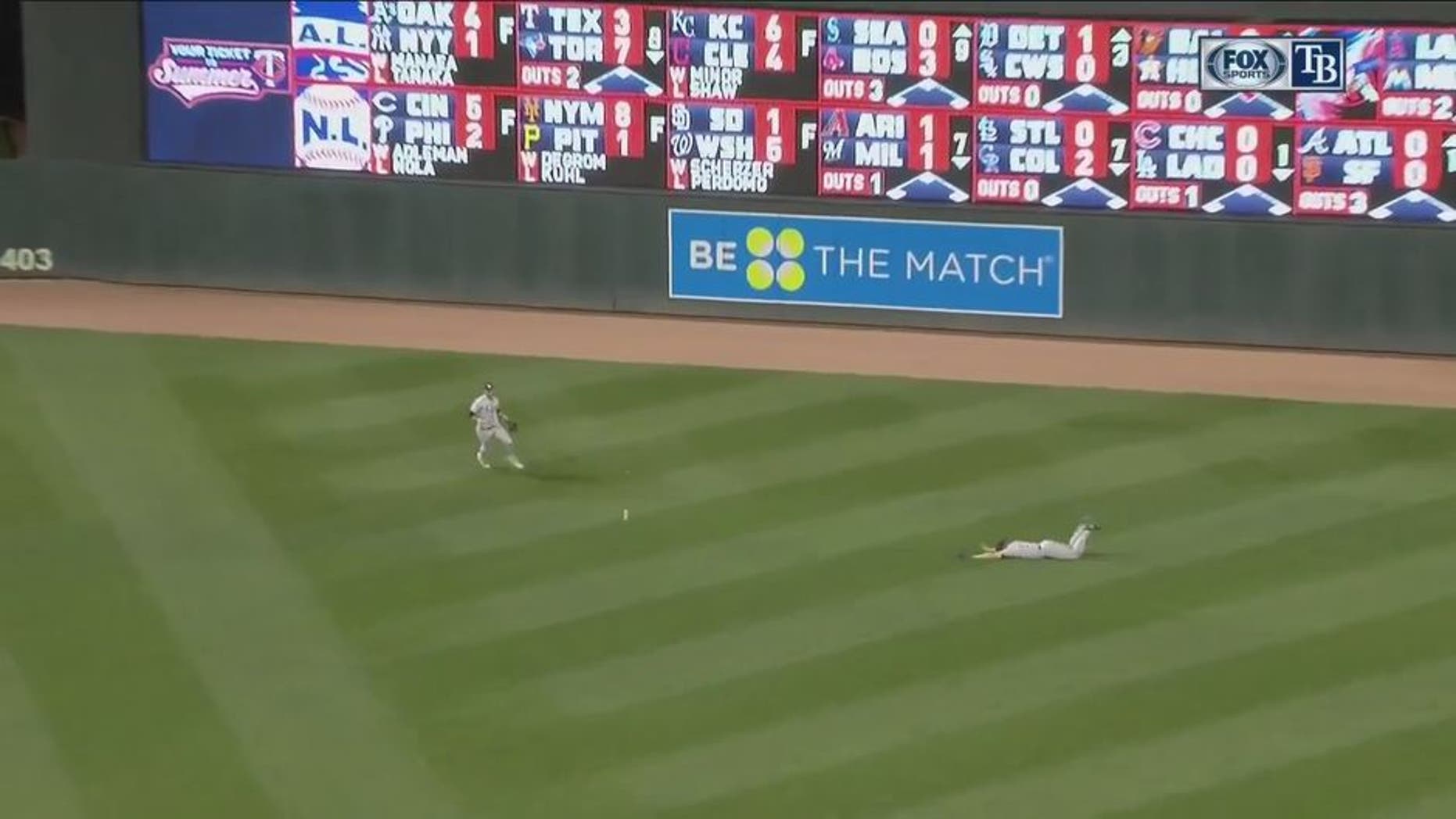 Tampa Bay Rays right fielder Steven Souza had a little bit of a spatial misjudgment while diving for a fly ball Friday nightat Target Field in Minnesota.
Earlier in the game, Souza had made a flying leap and impressively caughtKennys Vargas' line drive in the second inning.
Perhaps Souza had anidea the same thing would happen when Vargas hit a drive into right center at the bottom of the seventh, because he made a dive to catch it.
Souzawas not that far off … give or take 20 feet:
Souza and Rays center fielder Kevin Kiermaier couldn't help but laugh at how badly Souza misjudged the ball.
Souza redeemed himself by hitting a homer in the eighth, and the Rays beat the Twins 5-2.