Ravens place TE Crockett Gillmore on injured reserve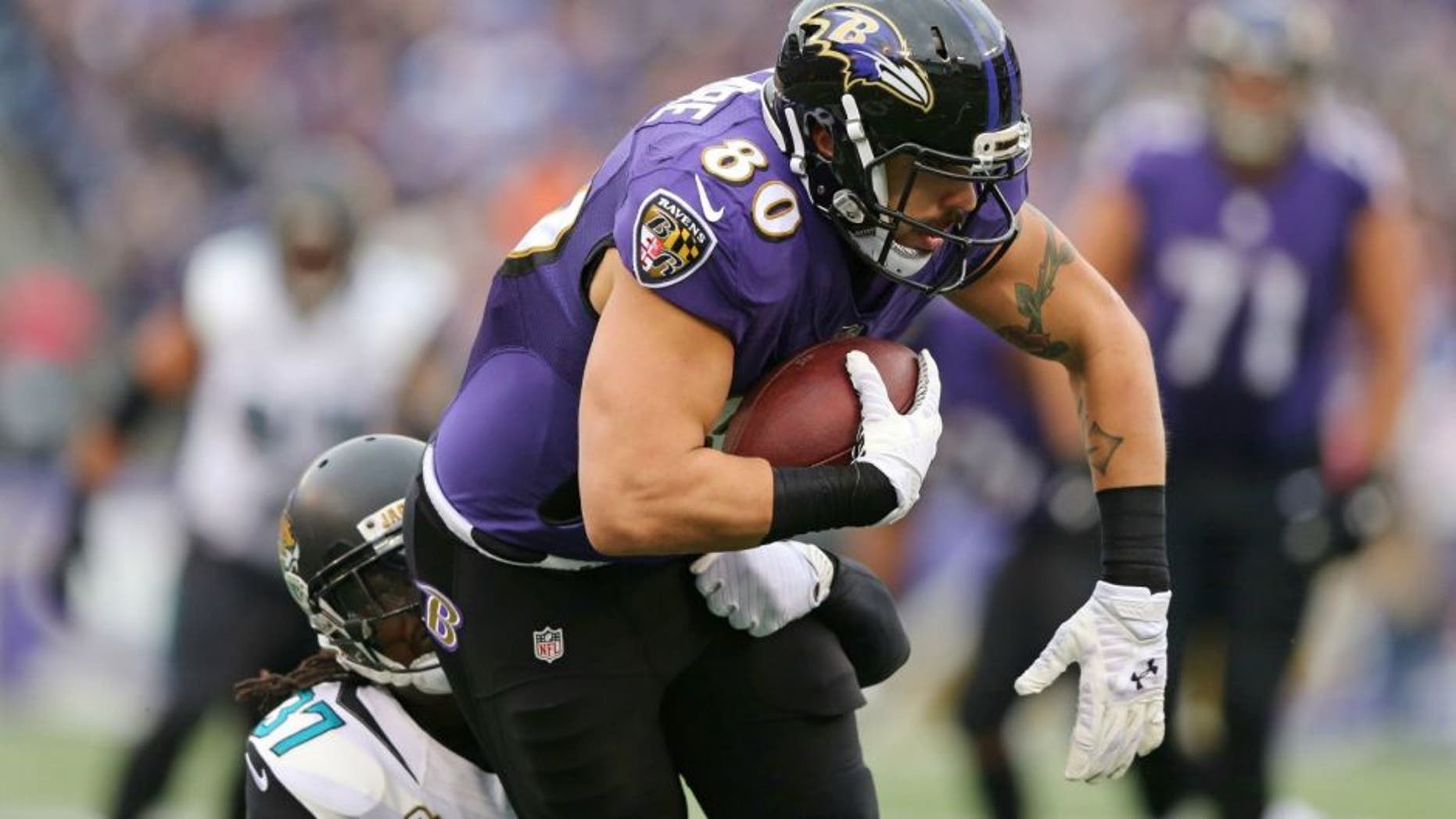 Another week, another player on injured reserve for the Baltimore Ravens.
Tight end Crockett Gillmore was placed on the season-ending list Monday, one week after head coach John Harbaugh indicated that Gillmore's breakout campaign might be over due to a back injury suffered in Week 14 against Seattle.
Gillmore is the 19th Raven on injured reserve this season, joining Joe Flacco, Steve Smith Sr. and Terrell Suggs among others. The second-year tight end was enjoying a breakthrough season until injuries began to set in. Gillmore started 10 games and caught 33 passes for 412 yards and four touchdowns.
Baltimore signed outside linebacker Chris Carter to fill out its 53-man roster. The fiive-year veteran was waived by the Bengals last week after appearing in 13 games.