Ravens' Jimmy Smith: Time to fight back against bullying Bengals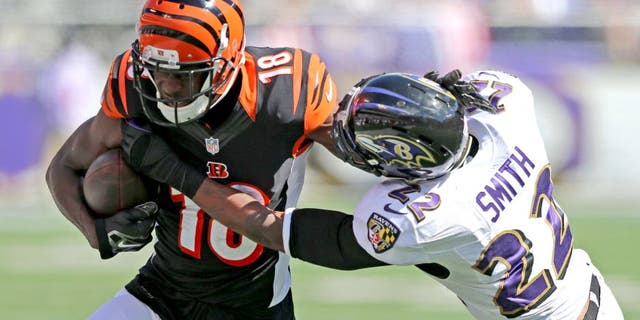 Baltimore Ravens defenders Jimmy Smith and Timmy Jernigan are sick and tired of losing to the Cincinnati Bengals.
The Bengals have beaten the Ravens four straight times, including Cincinnati's roller-coaster victory in Week 3 in Baltimore. It's been so long since the Ravens have won in the series that Smith lost count, per the team's official website.
Baltimore would love to play spoiler for the second straight week after delivering a damaging blow to the playoff hopes of their fiercest rival, the Pittsburgh Steelers, last Sunday. With its second AFC North crown in three years already sewn up, Cincinnati has an outside shot at claiming a first-round bye, but a 12th win is a big part of the equation.
Second-year defensive tackle Timmy Jernigan has yet to experience the thrill of a victory over the Bengals, but he has tasted the agony of defeat. The Ravens have blown fourth-quarter leads in their last three losses to Cincinnati.