Ravens in a lot of unfamiliar territory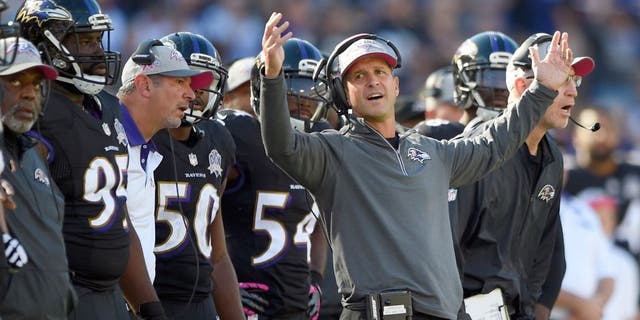 NEWYou can now listen to Fox News articles!
The Baltimore Ravens find themselves in a whole lot of unfamiliar territory after Sunday's 33-30 overtime loss to the Cleveland Browns.
Here is a list of rare predicaments surrounding the Ravens:
1. 1-4 for the first time in franchise history.
2. First home loss to Cleveland since 2007.
3. Second loss to Cleveland since John Harbaugh became head coach in 2008.
4. First time losing first two games at home.
5. Allowed a 400-yard passer for just the fifth time in franchise history. Josh McCown's 457 passing yards Sunday are the third most allowed by Baltimore.
Despite all of the adversity, Harbaugh refused to show any sign of giving up.
"It's not going to be a matter of how we handle this adversity of being 1-4; we'll handle it," Harbaugh said. "And we'll compete, and we'll fight, and we'll practice, and we'll prepare. We'll put the best football team out there that we can, and we'll expect to win the next time we play."