Ravens' Harbaugh: Perriman has 'one of the all-time slowest healing sprained PCLs ever'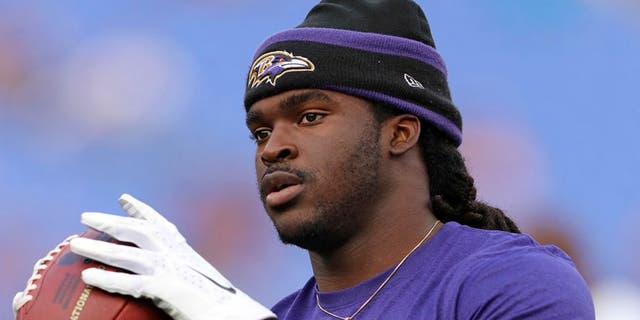 NEWYou can now listen to Fox News articles!
Baltimore Ravens head coach John Harbaugh shed some light on Breshad Perriman's knee injury, saying that his rookie receiver did not have a setback despite having surgery last week.
Perriman has been out since injuring his knee on the first day of training camp. He returned to practice on a limited basis on Sept. 24, but cut short his workout during pregame sprints on Sept. 27. He underwent arthroscopic surgery within 48 hours and also received an injection of stem cells.
"It's just a slow-healing deal," Harbaugh said per ESPN.com's Jamison Hensley. "He's had probably one of the all-time slowest healing sprained PCLs ever. That's nothing against him. It's just the way it is. It's tough. It's one-in-some number, whatever Dr. [James] Andrews said it was."
The Ravens are desperate for receiver help after Steve Smith Sr. and Michael Campanaro suffered back injuries last Thursday in Pittsburgh. Smith is week-to-week while Campanaro was placed on season-ending injured reserve. Baltimore swung a trade with the St. Louis Rams for receiver Chris Givens over the weekend, but it could surely use Perriman back in the lineup.
As he has done since training camp, Harbaugh refused to give a timetable for his No. 26 overall pick.
"We'll see how he comes along this week," Harbaugh said. "I'm looking forward to it, seeing how fast that we can get some recovery going on it."