Ravens' Flacco has speed envy of Steelers receivers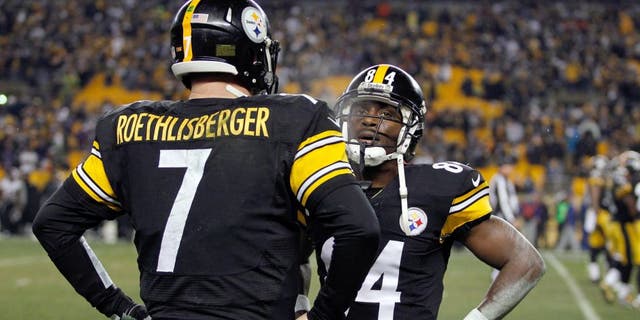 NEWYou can now listen to Fox News articles!
When Baltimore's Joe Flacco watches the quarterback of his team's fiercest rival sling passes around the field to Antonio Brown and Martavis Bryant, he can't help but feel a little jealous.
The Ravens' passing game struggled this season following the departure of Torrey Smith and the midseason loss of Steve Smith Sr. Speedster Breshad Perriman was drafted in the first round to help stretch the field, but he never played a down after injuring his knee in training camp. Add it all up, and you have Flacco yearning for more speed on offense, per ESPN.com's Jamison Hensley.
Ravens receivers averaged a league-worst 10.4 yards per catch, according to Hensley, leaving general manager Ozzie Newsome with virtually no choice but to pursue another receiver this offseason.
"Yes, I think we do," Newsome said after the season when asked if the team needed to ass a receiver. "And if possible, two, whether it's by the draft and/or free agency. I think we need to continue to improve the depth of our receivers on this roster."
The Ravens are surely thankful that Smith has decided to hold off on retirement for another season, considering he was by far their top threat. Kamar Aiken ended up having a career year in the wake of Smith's Achilles injury, but Perriman is a big question mark heading into next season.