Rapper Pastor Troy bringing some bling to Athens for season opener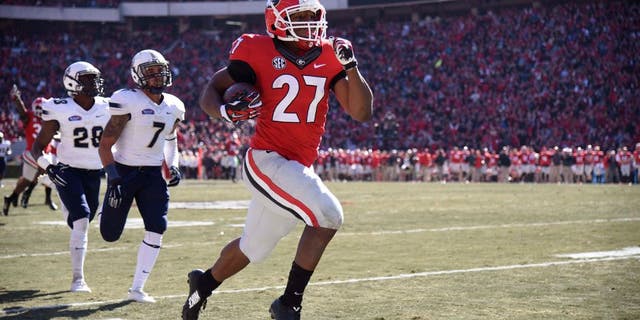 NEWYou can now listen to Fox News articles!
The Georgia Bulldogs are aspiring to win a SEC Championship this year. Mark Richt's program hasn't won a conference crown since 2002. Any and all help in the winning category would be beneficial.
One very famous Georgia fan can teach Richt's team a thing or two about bringing home some championship hardware.
Prior to today's season opener versus ULM, rapper Pastor Troy was patrolling the sidelines with his glorious personalized championship belt. As one could see, Pastor Troy was hyped about watching the Bulldogs live.
Maybe Nick Chubb can try it on , assuming he scores a few touchdowns today?