Rangers honoring workers with shirt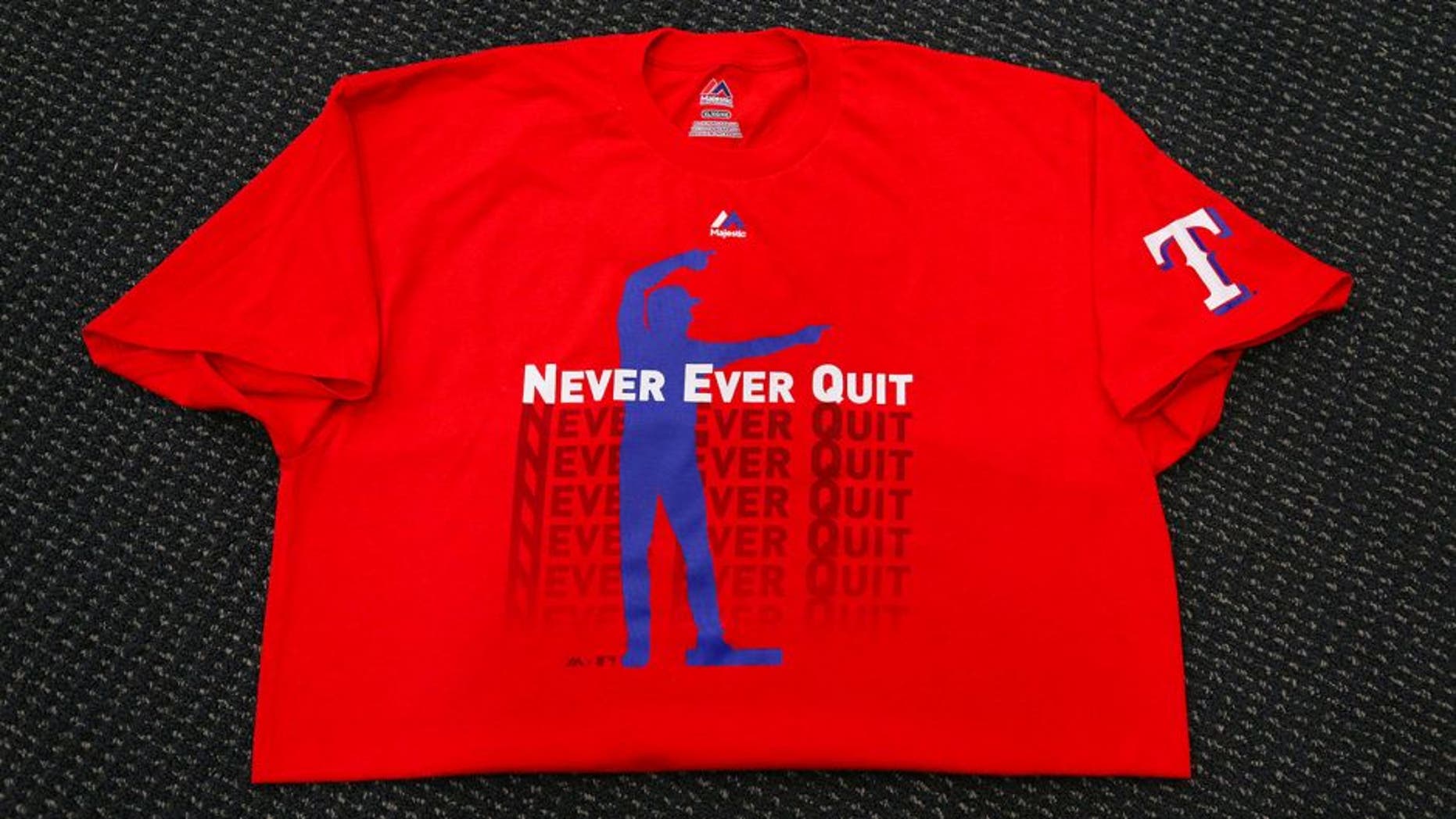 The same team that made claw and antler shirts all the rage in their run towards the 2010 World Series is making another late season marketing push.
The Rangers started wearing new Never Ever Quit shirts Thursday during batting practice and the shirts are now available for sale.
The shirt concept came from the Texas bullpen, which wanted to find a way to recognize the seasonal employees of the club. A portion of the proceeds of the $36 shirt will go towards a way to thank those employees,
In addition to the Never Ever Quit logo on the shirt, it also features the silhouette of a Texas player making the hand gesture the batters do when they reach base.
MORE FROM FOX SPORTS SOUTHWEST:
- PHOTOS: Cowboys Cheerleaders Auditions
- Ranking NFL 2015 Starting Quarterbacks Youngest to Oldest
- Ranking NFL quarterback salaries
- Oldest player on every NBA team
- College football's highest paid coaches in 2014