Randall Cobb says pointing fingers will only make the Packers worse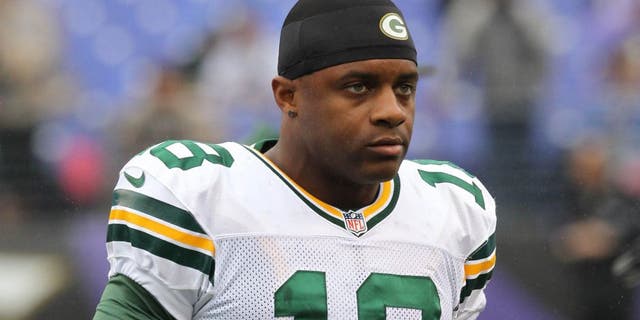 The Green Bay Packers have gone from favorites in the NFC North to finding themselves in grave danger of missing the playoffs altogether. After starting 3-1, they've gone 1-4 in their last five games. Their tailspin has led to plenty of criticism of Aaron Rodgers, Mike McCarthy and everyone in-between, but it hasn't just come from the outside.
The Packers have pointed fingers at one another, with Rodgers saying the team's lack of energy was "unacceptable." Obviously, that's not going to help anything, and Randall Cobb is doing his best to keep the team together.
"That's the most important thing," Cobb said of keeping the locker room together, via PackersNews.com. "There are things outside of our room that try to separate us, that try to pull us away from each other, that try to break the bond that we have that was created throughout the season. But we must stick together. That's the only thing that we can do that's going to get us wins."
He wants the finger-pointing to stop as it's only going to make things worse.
"The more we point fingers, the more that people start doubting us, the worse off we're going to be. So we just have to stick together and not let the outside noise change what we believe."
This wasn't a direct shot at Rodgers for calling his teammates out, but to say that kind of finger-pointing doesn't effect a locker room would be incorrect. No one wants to take the blame for their terrible start, and it hasn't just been one player's doing. It's the entirety of the team underperforming and it's led to their 4-5 record.