Rajon Rondo almost trips a Celtic from the bench, then gives a great excuse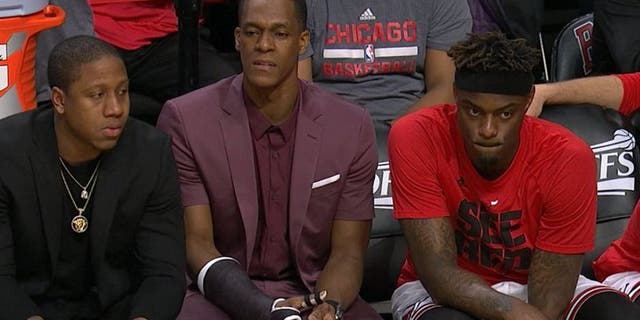 Even though he wasn't on the court on Friday night, Rajon Rondo was a major topic of conversation after Game 3 between the Chicago Bulls and Boston Celtics.
He turned heads with an interesting fashion choice, then caught people's attention a second time by appearing to try to trip Boston's Jae Crowder on the sideline:
After the game, Rondo denied any malicious intent, blaming the motion on an old ACL injury:
Sure, Rondo. Whatever you say. Next, you'll try telling us you meant to wear a suit with short sleeves.
Fair enough.