Rafael Nadal eases into the 3rd round at U.S. Open with straight-set victory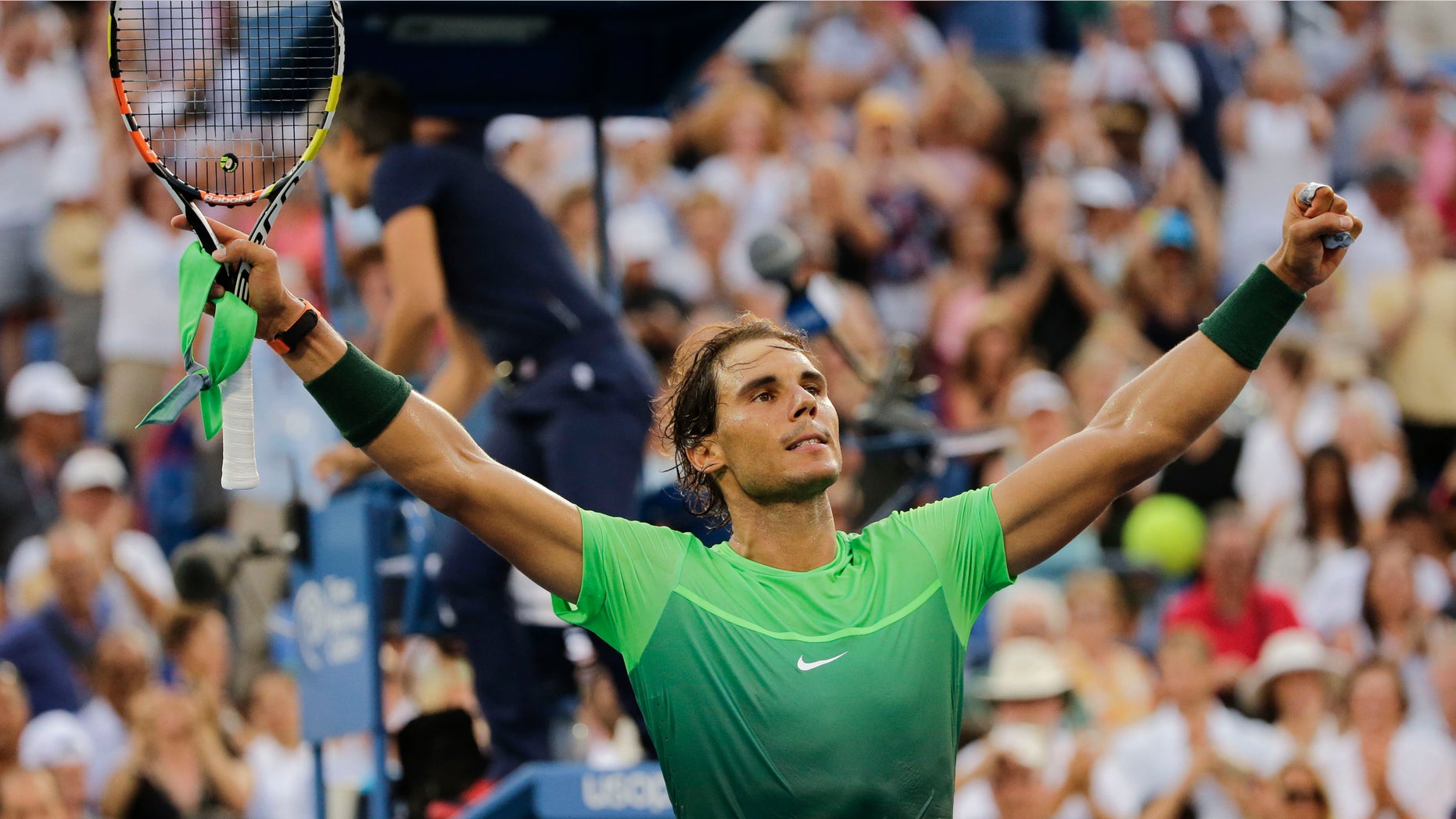 New York – Rafael Nadal was able to overcome early game jitters and a tie-break to earn a spot in the third round of the U.S. Open.
The 14-time winner of major tournaments was pushed Wednesday by 74th-ranked Diego Schwartzman of Argentina, but he was able to pull out the victory is straight sets, 7-6 (5), 6-3, 7-5 in 2 hours, 41 minutes.
"To take the first set was very, very important," he said in an on-court interview after the match.
Speaking to reporters, the Spanish star said he believed he had the match under control at the beginning, but lost some of that control during the tie-break when he trailed, 5-3.
"Then the match became a little bit more crazy," Nadal said, adding that he felt he didn't have many ups and downs during the match, just one bad game in the first set. "I didn't play great, but I didn't play bad. I played a normal match."
He added, "I was [at] a single level the whole time. For moments better, for moments a little bit worse, but that's not up-and-down crazy like I [have] had ... Not a bad place to be."
Nadal commended Schwartzman, who calls the two-time U.S. Open champ an idol, for playing well and taking risks.
"When you play against a player that [is] able to take all the risks without much pressure, so then, [it's] a litte bit more difficult to have control of the point. Tennis is tougher if [your opponent is] playing well. Today he played well," Nadal said. "I fought well. I fought until the end. I came back ... I was a break down in both sets, and I came back well to win both. That is an important improvement for me, and I'm happy for that."
Next up for the Spaniard is Fabio Fognini of Italy, a name few in the United States may recognize, but a player who has beaten Nadal twice this year.
"He's a big, talented player," Nadal said of Fognini. "He's a tough opponent for everybody when he's playing well."