Quick credits ice and luck with mysterious save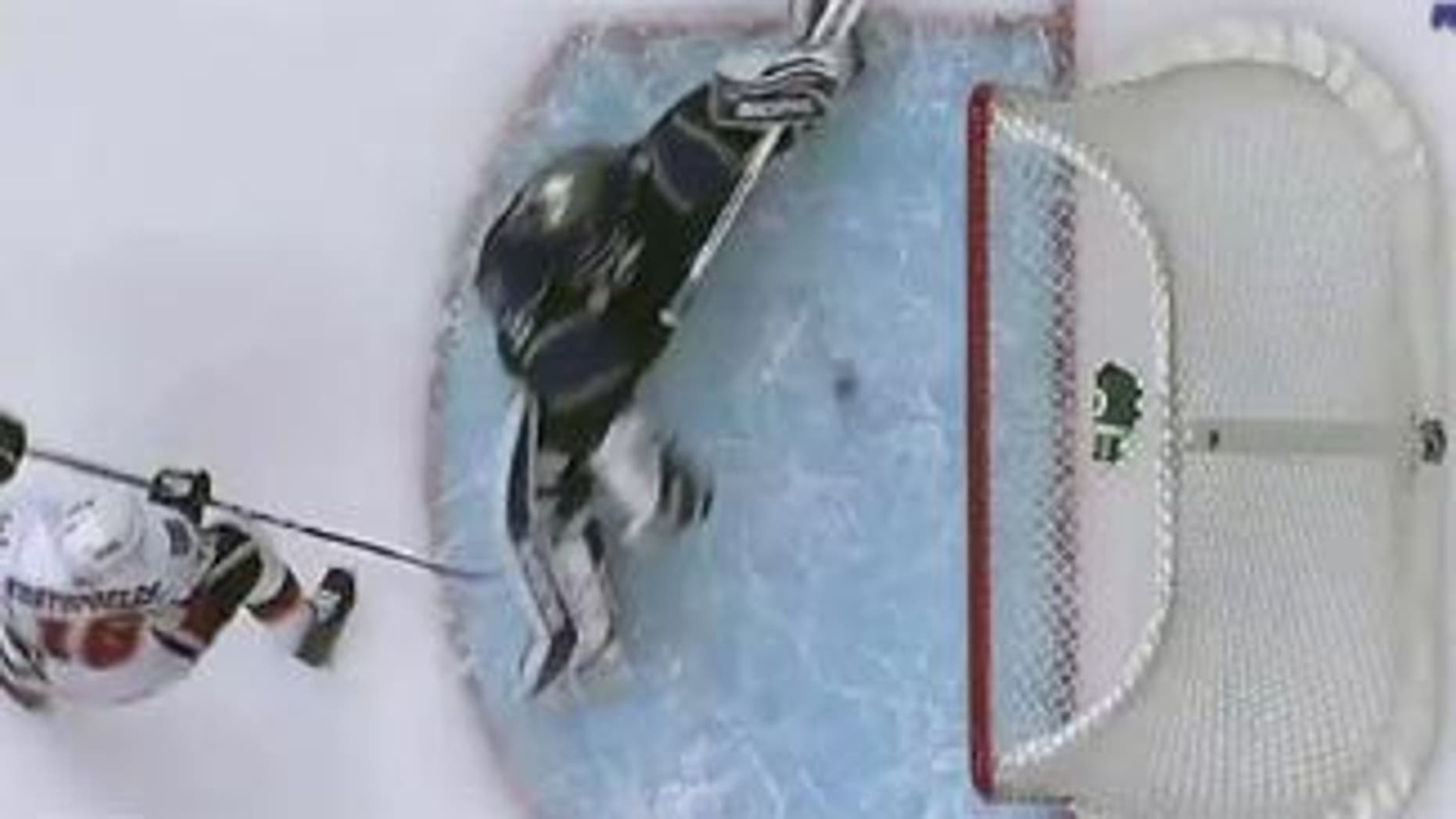 It had been suspected Jonathan Quick had supernatural powers after his inexplicable save against the Calgary Flames last week, where the puck mysteriously changed direction and bounced away from an open net.
Quick finally admitted it Wednesday in Vancouver.
"It's no secret that I have mind control," Quick told the Vancouver Sun.
The Los Angeles Kings goaltender was just having fun with the save he made against Jarome Iginla, where the puck squeezed through his pads, skipped on the ice and made a hard right turn. It looked as if the puck hit an invisible wall.
Quick tried his best to explain the phenomenon Wednesday.
"No, the ice at Staples (Center) is pretty soft and I've caught a few bounces the other way that have gone against me so it was about time," Quick said. "I got a piece of it with my blocker, put some backspin on it and it just hit the ice and took a bounce in the right direction for me. That's all it was.
"I remember after it hit my blocker I was sure it was going in the net and when I turned around and saw it going out the other end I was super relieved. We ended up winning in a shootout so that would have made a big difference in the game."
The save showed up everywhere in the days that followed, including on ESPN's "Pardon the Interruption" with Tony Kornheiser and Michael Wilbon.
"It was great to get the national TV exposure," Kings coach Terry Murray said. "Anytime you get the right kind of exposure for the game it's a good thing."
"I didn't even realize the bounce it took until seeing it on PTI," said Quick. "I had to shake my head. Still, I never would have guessed it would have got the play it did."