Puig's recovery continues at slow pace as postseason nears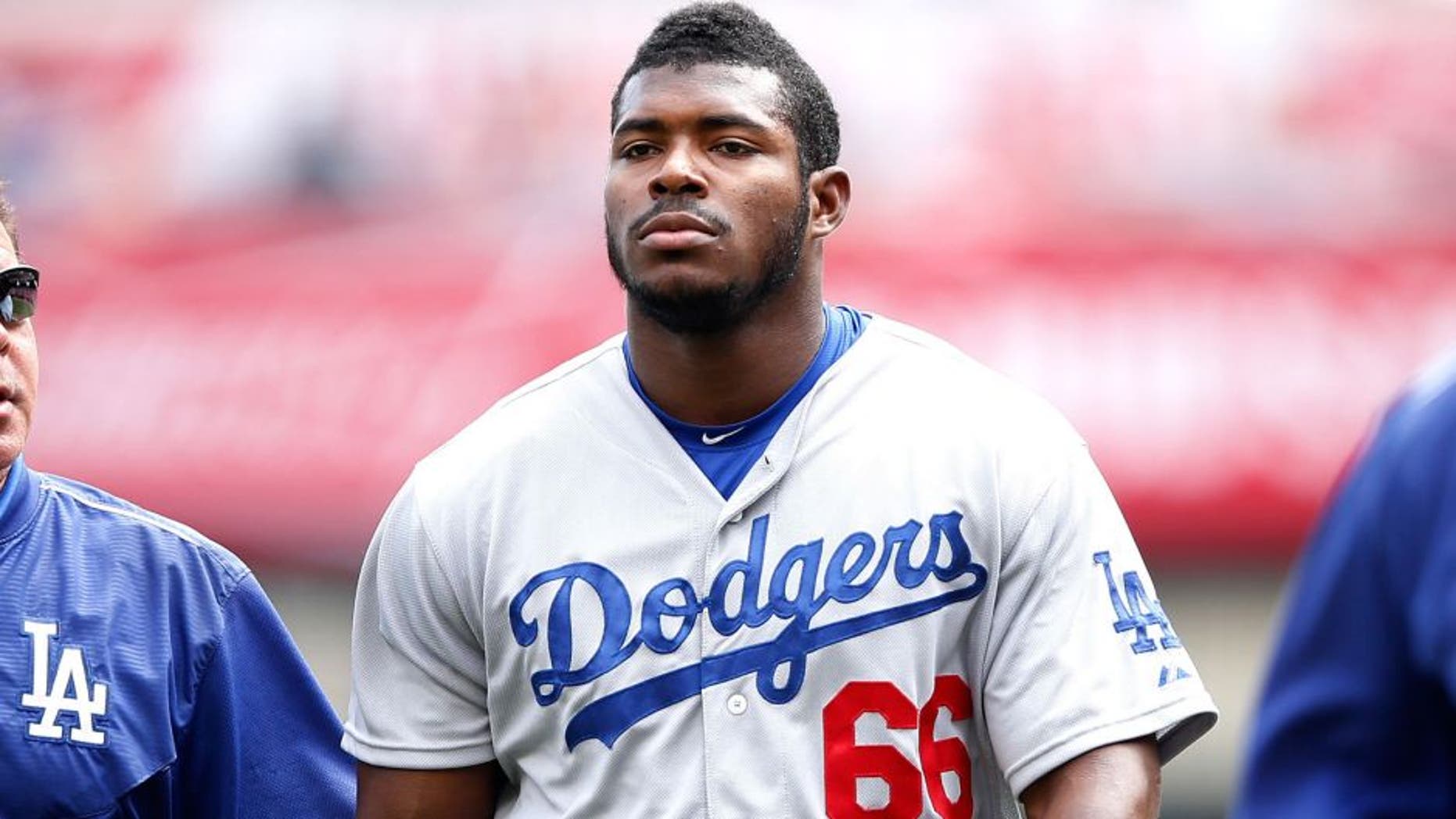 As the postseason approaches in two weeks, the possibility of Los Angeles Dodgers right fielder Yasiel Puig playing in the division series have all but vanished.
Puig, who hasn't played for the Dodgers since injuring his right hamstring on Aug. 27, is not close to being at full health yet.
"Yasiel is like 65 percent, so it's a little bit of a different story," Mattingly said when discussing the Dodgers' multiple players with injured hamstrings, including utility man Kiké Hernandez and rookie speedster Jose Peraza.
Mattingly clarified that Puig's right hamstring, which he most recently injured, isn't the muscle that is hampering his return to the Dodgers.
Rather, it's the 24-year-old Cuban phenom's left hamstring, which he injured in April, that is bogging him down.
"His right hamstring is good, the left hamstring is tight," Mattingly revealed.
While Puig's recovery has been slow, Hernandez is apparently close to reuniting with the club.
"Kiké is doing better than anybody on that trail," Mattingly said. "He's been running at almost 100 percent, not feeling anything. He's been doing really well."
(h/t MLB.com)