Pro Bowl safety Eric Berry leaves early in Chiefs practice after hurting his lower right leg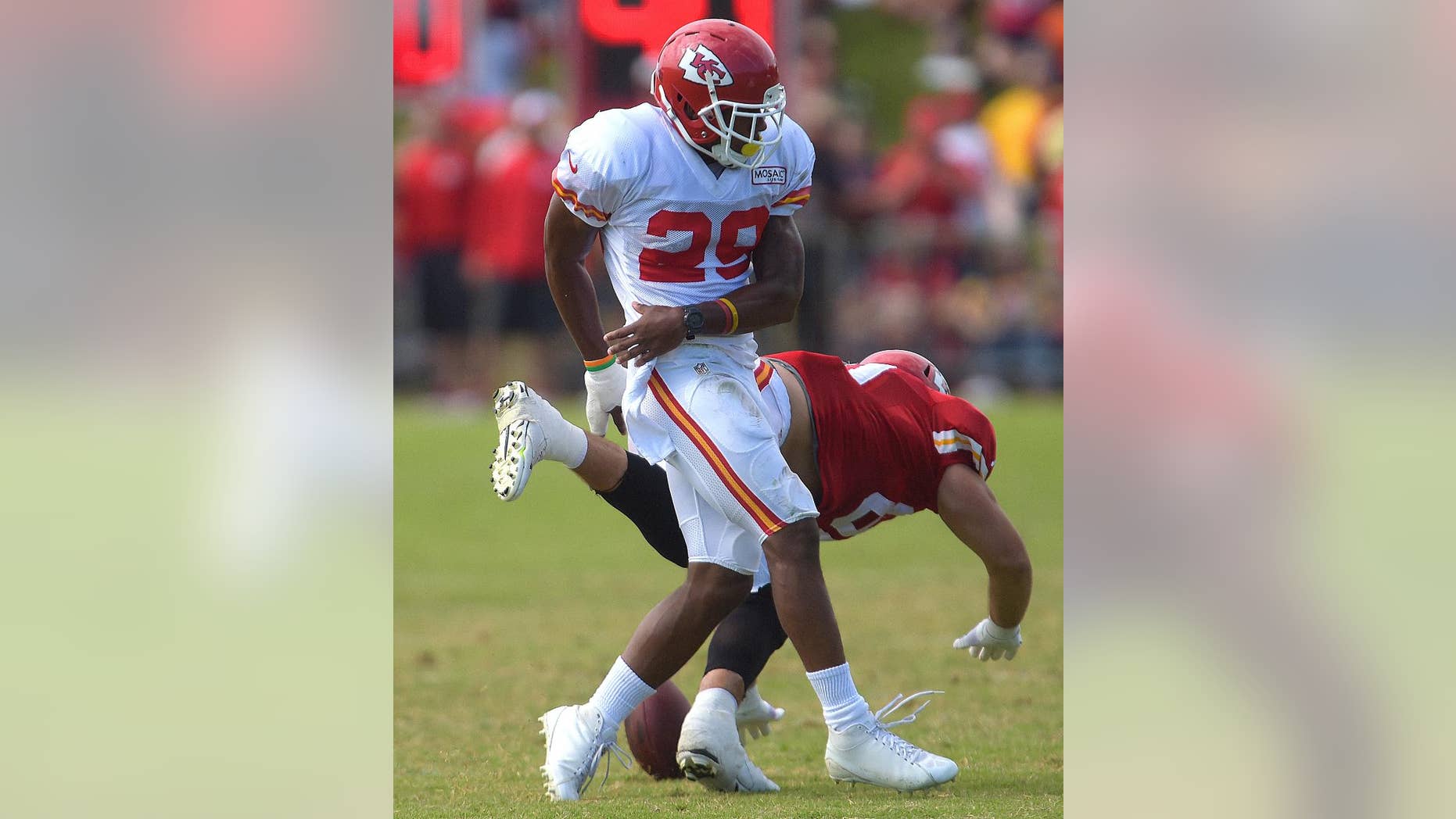 ST. JOSEPH, Mo. – Eric Berry left Chiefs practice on Thursday after hurting his lower right leg, the second injury that the Pro Bowl safety has sustained so far in training camp.
Berry missed some time earlier with a dislocated finger.
It was unclear what happened to Berry during one of the early sessions of practice at Missouri Western. He was checked by trainers in the injury tent next to the field, then talked with other team officials on the sideline before leaving the field on a cart.
Berry was able to put weight on the leg, but was noticeably limping. Chiefs coach Andy Reid was expected to discuss the nature and severity of the injury after practice.