Preview: Rays call up Blake Snell, will start vs. Pirates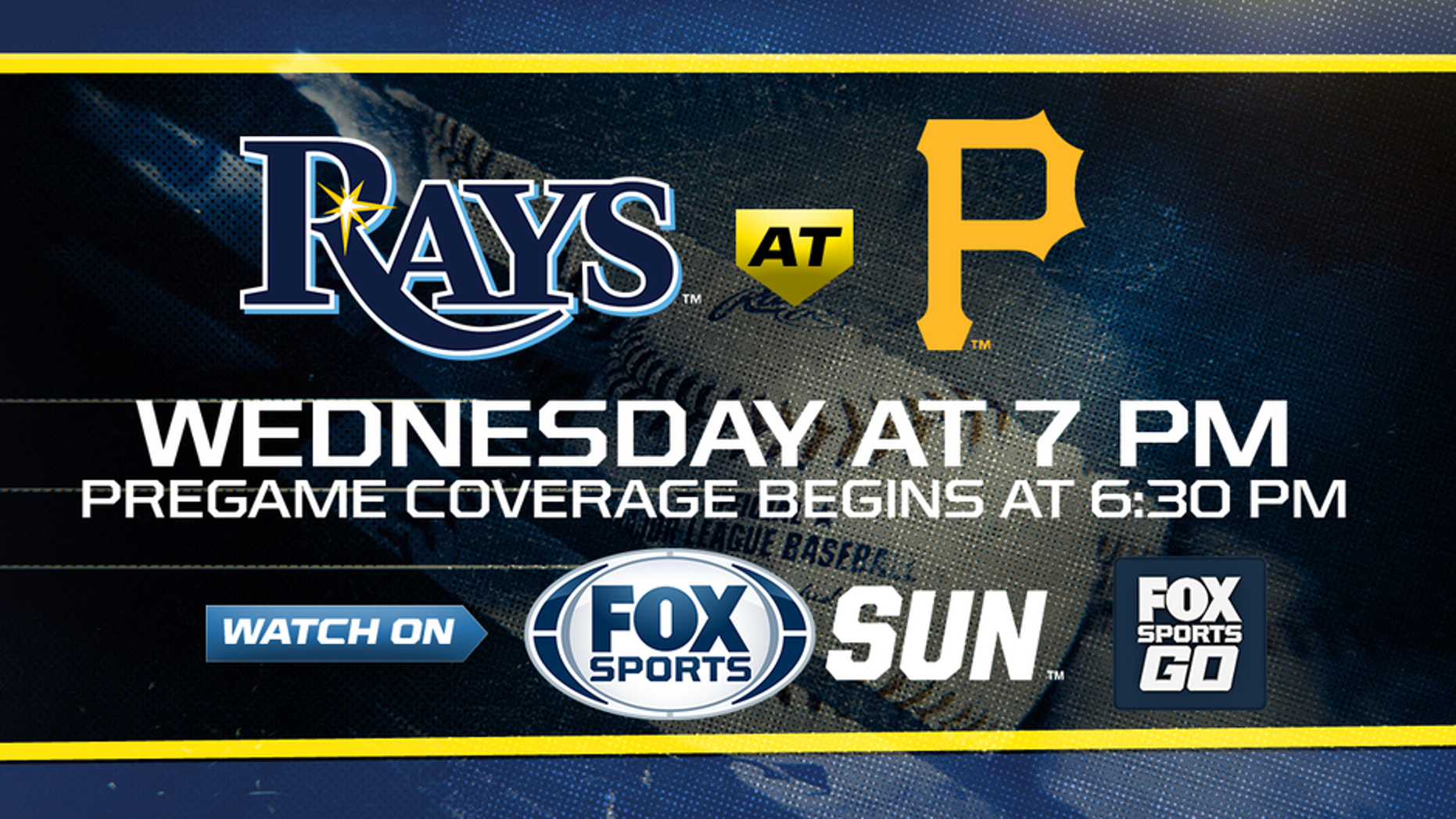 TV: FOX Sports Sun
Time: Pregame coverage begins at 6:30 p.m.
CAN'T GET TO A TV? WATCH IT LIVE ON FOX SPORTS GO
PITTSBURGH -- When last seen in the major leagues, Blake Snell couldn't make it work.
The left-hander was the Tampa Bay Rays' fourth starter coming out of spring training, but he had trouble with his command. By the middle of May, Snell was shipped back to Triple-A Durham.
On Monday, the Rays added him to their taxi squad. On Tuesday night, he was officially recalled from Durham. On Wednesday night, he is scheduled to start against the Pittsburgh Pirates at PNC Park.
The time in Durham was apparently just what Snell needed. The 24-year-old was 5-0 there with a 2.66 ERA, 61 strikeouts and 15 walks in seven starts.
"He needs to come down and work on his command," Durham Bulls manager Jared Sandberg told the Durham Herald Sun when Snell got demoted. "He needs to learn how to pitch deep into ballgames."
Snell (0-4, 4.71 ERA) set a couple of goals for himself.
"Pitch deep into the game," said Snell, who has 16 major league starts of five innings or fewer, tied for second most by an American League pitcher over his first 27 career games.
Also, he wanted "consistency in throwing strikes."
When he was optioned to the Bulls, Snell was 0-4 with a 6.00 ERA in eight starts.
On Wednesday, Snell will be looking for his first win in the major leagues since Sept. 22, 2016, against the New York Yankees.
He will have a tough act to follow, or at least a great example that he was able to watch.
In the interleague series opener Tuesday, Alex Cobb pitched a gem for Tampa Bay (41-38) despite getting a no-decision. The Rays emerged with a 4-2, 10-inning win that broke a two-game losing streak.
Cobb had a no-hitter through six innings and finished with eight scoreless innings, allowing two hits with a walk and four strikeouts.
Ivan Nova (7-5, 3.06 ERA) will start Wednesday for the Pirates (35-42). The right-hander is coming off one of his rare poor starts since he was acquired from the Yankees last July.
Nova gave up four runs on 11 hits -- the most hits he has given up in nearly five years -- over seven innings Wednesday in a 4-2 loss at Milwaukee. He struck out five and walked two.
"Those guys were ready to swing right from the first inning," said Nova, who gave up two runs on four hits, including a homer, in the first inning, prompting a mound visit from pitching coach Ray Searage.
"It wasn't his 'A' game," manager Clint Hurdle said. "Probably a 'B' game. It just shows you the ability he has to compete, make pitches and keep the team in the game."
Nova was hardly bent out of shape after the outing, the 15th time in as many starts this season he has pitched at least six innings.
"I felt like I gave my team everything I had, and I feel good about it," Nova said. "I was lucky I went seven innings."