Preview: Marlins try to keep up hot homestand in Game 3 vs. Diamondbacks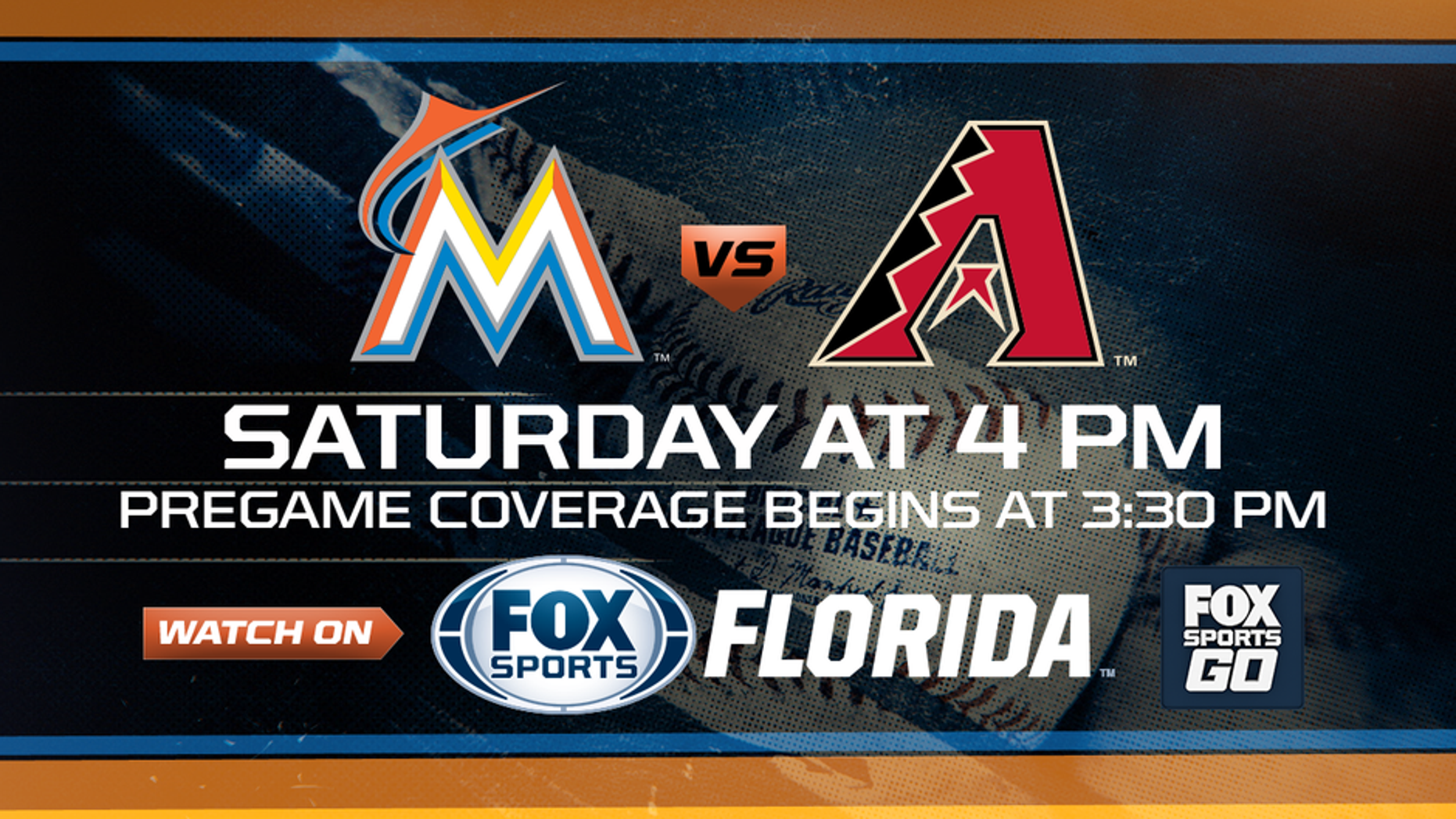 TV: FOX Sports Florida
TIME: Pregame coverage begins at 3:30 p.m.
MIAMI -- The last time most Miami Marlins fans saw or read about starting pitcher Edinson Volquez was after he won his first game of the season on Monday night.
Snapping an eight-game losing streak, including seven losses to start his Marlins career, Volquez got the "rookie treatment" from his teammates, who shoved him into a laundry cart and pushed him around the clubhouse and into the showers.
"They did everything you can imagine," Volquez said with a smile. "They put me beer on me, shampoo -- everything."
Volquez (1-7, 4.44 ERA) will go for his second win of the season on Saturday afternoon when the Marlins (22-31) face the Arizona Diamondbacks (34-23).
Arizona will counter with fellow right-hander Randall Delgado (1-0, 3.47). Delgado moved into the Arizona rotation on May 24 and has made two starts, posting a 1.86 ERA.
A 27-year-old Panamanian, Delgado is 28-27 with a 4.10 ERA in 252 career appearances in the majors.
However, only 50 of those appearances were starts, including none last year and only five in the past three years.
The Diamondbacks have split Delgado's two starts this year. They beat the Chicago White Sox 8-6 when Delgado only lasted four innings, allowing one run. Arizona then edged the Pittsburgh Pirates 4-3 when Delgado struck out eight batters and walked none, allowing just one run in 5 2/3 innings.
Arizona would love to see more of the Delgado who got a no-decision against Pittsburgh. After a 6.32 ERA in April, Delgado posted a 1.31 ERA in May.
Delgado is 2-0 with a 3.91 ERA in nine career appearances, including four starts, against the Marlins. But in those four starts, Delgado is 2-0 with a 1.54 ERA.
Backing Delgado on Saturday will be a dangerous Arizona offense that has routinely rallied from big deficits this year.
"That is one of the great qualities we have," Diamondbacks manager Torey Lovullo said. "We have a group of guys who never shut down."
One of Arizona's leaders is shortstop Nick Ahmed, who rested on Friday but should be good to go on Saturday. He is hitting .435 in his past six games. Going back even further, Ahmed is hitting .349 since May 6, which places him among the top 10 hitters in the National League during that span.
Volquez, meanwhile, is 2-2 with a 3.94 ERA in 10 career starts against Arizona.
At home this year, Volquez has had decent numbers, including a 3.43 ERA. The road has been a big problem (5.12 ERA).
Volquez has also struggled against left-handed hitters. They are batting .300 against him with a .909 OPS.
Arizona, with six lefty hitters on its active roster, could load up from that side in an effort to get to Volquez.
As for the Miami offense, the Marlins slugged three homers in their 7-5 win on Friday -- Giancarlo Stanton, Justin Bour and Christian Yelich all went deep.
Bour has been particularly hot. He led the NL with 11 homers in May. And, interestingly, 10 of his past 12 homers have come against relievers.
In other words, he has been a factor late in games.