Preview: Marlins return home, welcome Angels to Marlins Park for first time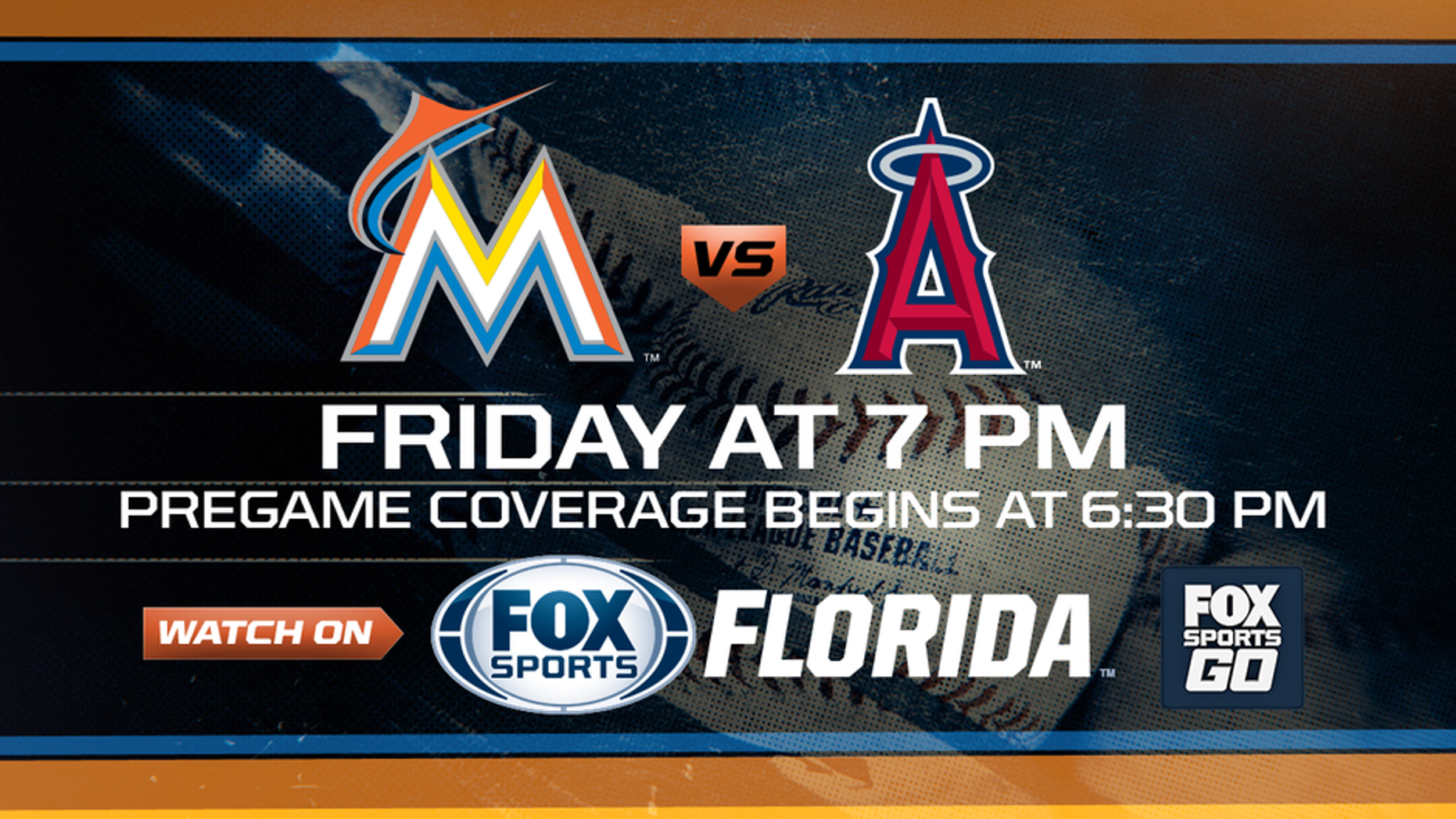 TV: FOX Sports Florida
TIME: Coverage begins at 6:30 p.m. ET
MIAMI -- Friday will mark the Marlins Park debut of Los Angeles Angels superstar Mike Trout, the 25-year-old center fielder who already is a five-time All-Star and a two-time American League MVP.
The Angels also have another attraction in Albert Pujols, who can make history this weekend against the Miami Marlins. He needs three home runs to become the ninth major-leaguer to reach 600.
"It seems like every day (Pujols) is breaking records," Trout told the Los Angeles Times. "It seems like every day he is passing somebody on some list."
Pujols, who is often used as a designated hitter in American League ballparks, could see action at first base this weekend in order to keep his bat in the lineup as the Angels (25-25) seek to snap a two-game losing skid and get back over .500.
The Marlins (16-29) are off to one of the worst starts in baseball and are limping home with two more injuries during their just-concluded 2-4 trip.
Already missing third baseman Martin Prado, shortstop Adeiny Hechavarria and standout utility player Miguel Rojas, the Marlins played on Wednesday without star center fielder Christian Yelich, who has a hip injury.
In addition, Derek Dietrich, who is filling in for Prado at third base, left Wednesday's game because of a hip/groin injury.
The Marlins' problems don't end there. Their original starting rotation has a 7-16 record, including Edinson Volquez, who is 0-7 after signing a two-year, $22-million contract in the offseason.
"When I signed here, I was hoping to be better than what I am right now," Volquez told the media.
The best Marlins starter has been right-hander Dan Straily (2-3, 3.70 ERA), who will start on Friday against the Angels.
Miami is 4-5 when Straily pitches, which is pretty good considering the Marlins are 13 games under .500. Straily has allowed only 28 hits in 48.2 innings this season. He has held eight straight opponents to four hits or fewer, and he leads Marlins starters in ERA and WHIP (1.03).
Right-handed batters are hitting only .156 against Straily, with five homers in 90 at-bats. Lefty batters are hitting .173 with one homer in 81 at-bats.
Straily, 28, had a breakthrough year last season when he went 14-8 with a 3.76 ERA. This year, even though his record is unimpressive, his ERA is on pace to be a career low.
Marlins Park has been kind to Straily, who has a 1.95 ERA at home and a 6.00 mark on the road.
Meanwhile, the Angels, who will start Jesse Chavez (4-5, 4.61 ERA), in their first-ever trip to Marlins Park.
Chavez, 33, has a career record of 30-45 with a 4.55 ERA. He lost five of six decisions this year before turning it around recently, winning his last two starts.
The Angels have been treading water while waiting for closer Huston Street (right lat strain) to return from injury. He and Matt Morin (neck tightness) pitched one perfect inning each on Wednesday in Triple-A minor-league rehab stints.
Los Angeles is hoping to get starting pitcher Alex Meyer (back stiffness) on the mound next week.
The Angels are already without two starting pitchers: Garrett Richards, whose biceps injury is expected to keep him out until August, and Tyler Skaggs (oblique), who is out until the All-Star break.
Los Angeles hopes to get third baseman Yunel Escobar (left hamstring) back soon. He is reportedly ready to run bases.
However, Angels outfielder Cameron Maybin left Thursday's game because of soreness in his right knee.