Preview: D-backs vs. White Sox, noon, FOX Sports Arizona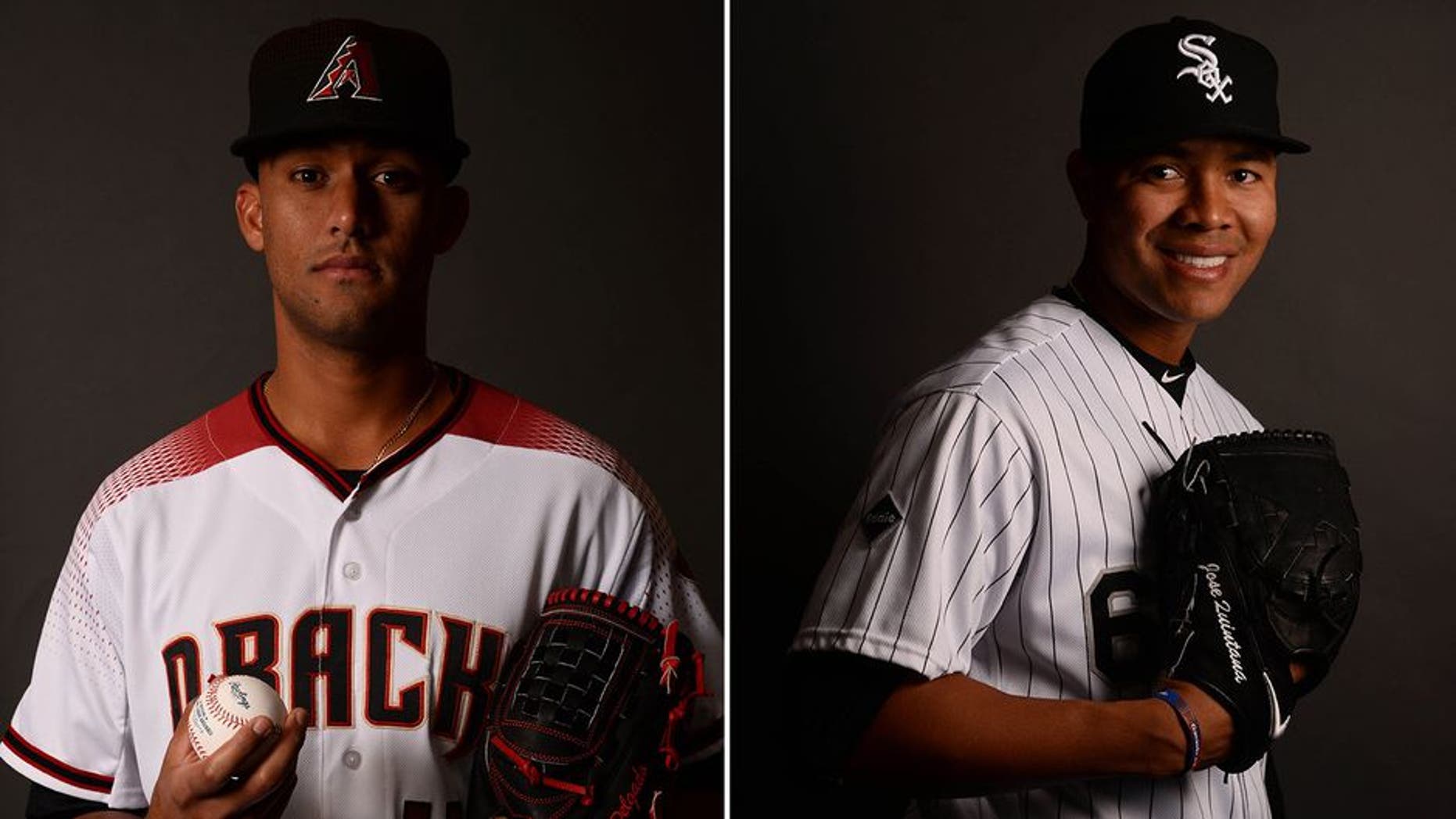 Streaming live on FOX Sports GO
PHOENIX -- The Arizona Diamondbacks have a "problem" that seems like a luxury: Their relief pitchers, much like the Maytag repairman, haven't had much to do lately.
That's because their starters have been pitching deep into games.
The pattern will change Wednesday afternoon when the Diamondbacks play host to the Chicago White Sox, looking to sweep the three-game interleague series. Arizona will start Randall Delgado (1-0, 4.05 ERA), who has been their long reliever, because Taijuan Walker is on the disabled list due to a blister problem.
Delgado, who has never faced the White Sox, has allowed just one earned run over his past seven games (0.63 ERA in 14 1/3 innings).
"We felt like he was going to be the most prepared guy for that moment," D-backs manager Torey Lovullo said. "He's had some extended outings, and he's been throwing the ball very, very well."
Delgado is likely to throw fewer than 90 pitches, with Lovullo hoping to get Delgado through at least four innings.
"We want to see that. If he can give us more, he can give us more," the manager said.
Then it's on to the little-used bullpen.
"I'm confident even though those guys aren't getting consistent work, they're going to be ready," Lovullo said. "They know their roles. They know the reasons they're not getting work. Unfortunately, we just don't have those innings right now for the bullpen right now because our starters have been so exceptional."
One possible candidate to throw in relief is Archie Bradley (1-0, 1.29), who has been so dominant for the D-backs that he could be an All Star candidate. In 21 innings, he has struck out 27 and walked just five. Opponents are hitting just .174 against him.
Bradley relieved starter Zack Greinke with two out in the ninth in the D-backs' 5-1 win Monday night. It took him just one pitch to end the game. He threw 10 pitches Tuesday night in recording three outs. Otherwise, he has thrown only two innings since May 9.
"There's a buzz when he comes into a game," Lovullo said. "We all feel that."
Yet, because he has thrown in back-to-back games (albeit only 11 pitches), Lovullo said he would check with Bradley to see if the 24-year-old felt strong enough to go again Wednesday.
The D-backs will need a fifth starter again Monday, the 10th day on Walker's 10-day stint on the DL. They will not pitch a starter on three days' rest -- Robbie Ray in this case -- so, "We are walking through a lot of different scenarios," Lovullo said.
The White Sox will counter with Jose Quintana (2-5, 3.92), who has given them six quality starts in his nine outings. He allowed one hit and one run while striking out seven in an eight-inning no-decision Friday at Seattle, a game Chicago won in 10 innings.
Quintana lost his first four starts but has given up only nine earned runs in his past 34 innings, a 2.38 ERA. He lost his only career start vs. Arizona, giving up three runs in six innings of a 4-3 defeat in Chicago on May 10, 2014.
"He's been continually attacking the zone; that's who he is," White Sox manager Rick Renteria said. "He gives you innings. He gives you strikes. He minimizes damage when he can."
Though skeptics will point to Quintana's record, Renteria said, "I will say again that part of it is our fault. We haven't given him a lot of run support. If you can keep a club down to two or three runs a game, that's pretty good at the major league level."
The Diamondbacks won the first two games of the series 5-1 and 5-4. The White Sox fell Tuesday despite hitting three homers.