Predators center Ryan Johansen out for the rest of the playoffs with thigh injury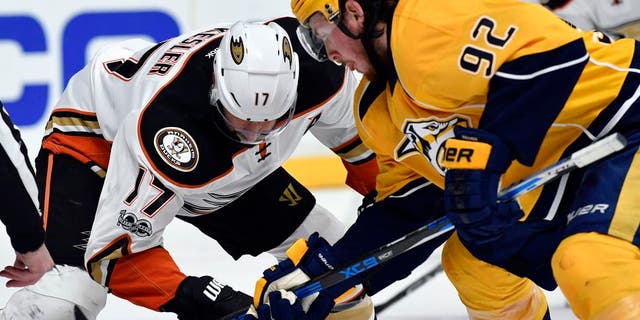 Having squandered a two-goal lead in Nashville with a chance to tie their Western Conference Finals series against the Predators, the Anaheim Ducks caught a big break when Corey Perry's centering pass was deflected into the Nashville goal in overtime. On Friday, the Ducks may have caught an even bigger break.
Predators center Ryan Johansen has been ruled out for the remainder of the Stanley Cup playoffs.
Johansen leads the Predators in points during the playoffs with 13 (three goals, 10 assists) and his battle with Ducks center Ryan Kesler has been a key tipping-point throughout the series.While Johansen's injury was not immediately known following the team's Game 4 OT loss, the Predators confirmed today that the center had surgery and would not return this season.
Whether or not Kesler will miss his sparring partner on the ice come Game 5 on Saturday remains to be seen.