Podcast: Kevin Sumlin opens up on Texas A&M's offense, QB battle and more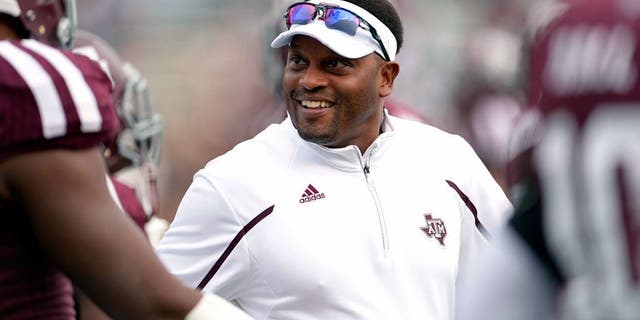 Texas A&M head coach Kevin Sumlin joins Bruce and Stew on The Audible to discuss RPOs, the newest offensive force that's taking over college football, as well as dive into the Aggies' QB battle, defense and an offseason of more off-field news regarding Johnny Manziel.
Click on the embedded player above to listen to the podcast. You can also get every episode of The Audible delivered to you by subscribing on iTunes.
READ FELDMAN: An inside look at RPOs